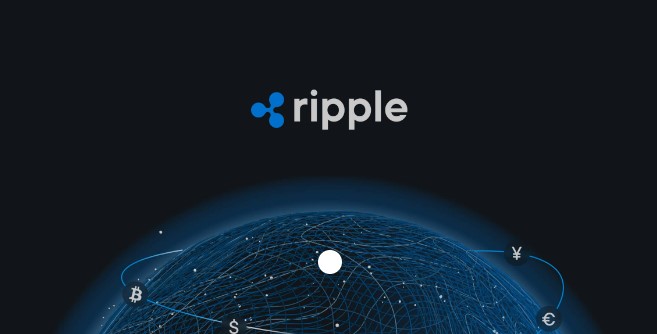 The US securities regulator's request to keep its internal discussions confidential after a speech by former director William Hinman has been rejected, which is considered a victory for the Ripple and cryptocurrency community.
In a speech in June 2018, Hinman declared that Ether (ETH), the native token of the Ethereum blockchain, is not classified as a security.
The SEC attempted to seal the internal emails, text messages, and expert reports related to Hinman's speech, arguing that their importance outweighed the public's right to access them. However, Judge Analisa Torres of the US District Court ruled that these documents are "judicial documents" and should be accessible to the public as a default.
According to Judge Torres, the documents related to the Hinman Speech have the potential to influence the court's decision on a motion and therefore should not be sealed.
She rejected the SEC's argument that sealing the documents is necessary to maintain openness and candor within the agency, stating that the documents do not fall under the deliberative process privilege as they do not pertain to an agency position, decision, or policy.
While the court has ordered the disclosure of the Hinman Speech documents, it has granted the SEC's requests to redact names, identifying information of SEC experts, XRP investor declarants, as well as personal and financial details of the defendants.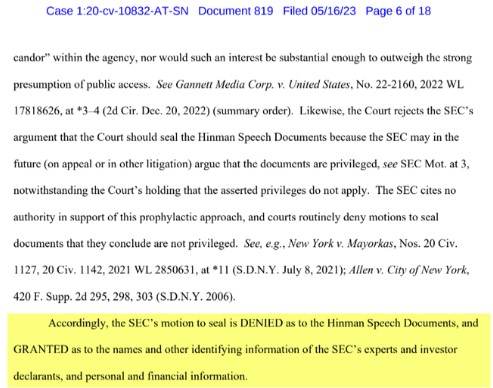 On the other hand, the court denied several sealing motions from Ripple, including those related to revenue generated by Ripple through XRP sales and the compensation offered to trading platforms, among other matters.
In its ongoing legal dispute with the SEC, Ripple views the Hinman Speech as crucial evidence.
The SEC accuses Ripple of violating US securities laws through the sale of XRP.
As a result of this development, the price of XRP experienced a sudden increase of approximately 2.6%. Presently, XRP is being traded at $0.43.