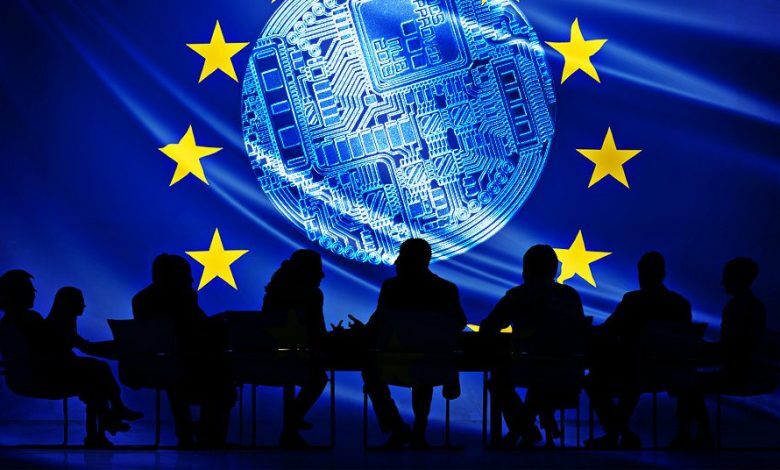 In a significant development, European Union member states have unanimously approved groundbreaking regulations to govern crypto assets.
This milestone decision places pressure on other nations like the United States and Britain to catch up in this rapidly evolving space.
During a finance minister meeting held in Brussels, the rules were endorsed after extensive discussions and negotiations with the European Parliament, which granted its approval back in April.
These regulations are anticipated to be implemented starting from 2024. The urgency to regulate cryptocurrencies has been heightened following the recent collapse of the FTX crypto exchange.
Elisabeth Svantesson, the finance minister for Sweden, which currently holds the EU presidency, emphasized the pressing need for rules that offer enhanced protection to European investors and combat potential illicit activities such as money laundering and terrorism financing within the crypto industry.
Under these rules, companies operating within the 27 member countries will be required to obtain a license in order to issue, trade, and secure crypto assets, tokenized assets, and stablecoins within the bloc.
Ministers have taken proactive measures to address tax evasion and the employment of crypto asset transfers for money laundering by implementing measures to enhance the traceability of transactions.
They have reached a consensus that starting from January 2026, service providers must acquire the identities of both senders and recipients involved in crypto asset transactions, regardless of the transferred amount.
Furthermore, they have also reached an agreement to modify regulations governing how member countries collaborate in matters of taxation, specifically pertaining to transactions involving crypto-assets. Additionally, they have concurred to exchange information concerning advance tax rulings concerning the wealthiest individuals.
It is worth noting that crypto companies are expressing their desire for regulatory certainty, thereby exerting pressure on nations to adopt EU regulations and prompting regulators to establish global standards for cross-border activities.
The United Kingdom has outlined a phased strategy, commencing with stablecoins and subsequently expanding to encompass un-backed crypto assets. However, there is currently no definitive timetable in place.
As the United States deliberates on the potential implementation of customized regulations and determining the appropriate entities to enforce them, its primary approach to enforcement in the sector revolves around utilizing existing securities regulations.
During a recent conference, Hester Peirce, a commissioner at the U.S. derivatives regulator CFTC, highlighted that various federal and state authorities are currently exploring the possibilities of assuming oversight responsibilities within the cryptocurrency sector.
Peirce metaphorically described the current situation as wandering in the desert, indicating the lack of clear direction or guidance in this evolving landscape.