True Global Ventures (TGV), a global technology equity venture capital firm that invests in serial entrepreneurs in over 20 cities, predicted in 2018 the megatrend of blockchain gaming and metaverse, and saw companies like Animoca Brands and Sandbox achieve significant growth. 
Looking ahead to 2023, TGV has identified several megatrends in the Web3 market. These include the attractiveness of buying secondary shares in 2022's winners, the growing trend of decentralization, increased demand for security and privacy, and the rise of open metaverses becoming mainstream.
TGV believes that investing in secondary shares of companies that emerged as winners in 2022 gives investors a unique opportunity to find good value. The team also believes that the winners in Web3 will help sustain the entire ecosystem and form a much stronger community compared to Web2.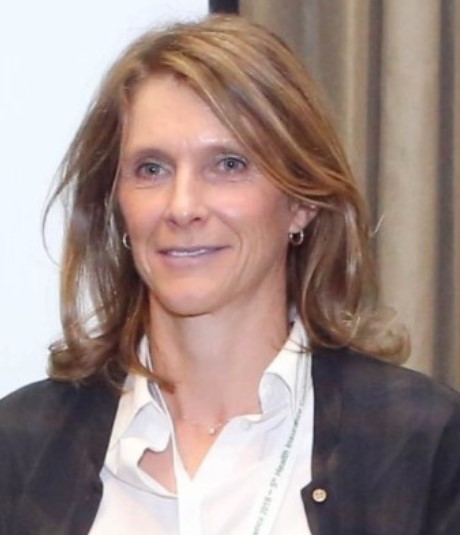 In an interview with Valerie Hawley, Affiliate Founding Partner of True Global Ventures , she stated, "True Global Ventures accurately predicted the rise of blockchain gaming and metaverse in 2018, and now their identification of key megatrends in the Web3 market for 2023 offers valuable insight for investors. As we look ahead to increased decentralization, demand for security and privacy, and the mainstream emergence of open metaverses, we are excited to see how these trends will shape the future of the industry."
The company also predicts that decentralization will be a megatrend for the next five years, with self-custody, DeFi, and Bitcoin emerging as key winners. Moreover, consumer demand for security and privacy will accelerate the need for companies to meet high standards in this area. Finally, open metaverses will become mainstream, driven by user-generated content in 2023.
TGV Invests $24 Million in Ledger, Advancing Digital Asset Management in Web3
TGV has recently invested over €22 million ($24 million) in Ledger, a platform for digital assets and Web3. This investment will allow Ledger to continue to grow and expand its product offerings, including Ledger Stax, which was designed by Tony Fadell.
Despite economic challenges, investors remain confident in Ledger, which secures over 20% of the world's cryptocurrencies and 30% of the world's NFTs.
As previously mentioned, TGV has identified the five Web3 megatrends for 2023, which is why traditional finance firms are partnering with Ledger for enterprise security solutions and secure governance layers.
With the recent funding, Ledger plans to expand its product offerings, including Ledger Stax, and improve the user experience for Bitcoin and NFTs. Retail partners such as Best Buy sell Ledger's products, and the Ledger Extension makes it easier to use with wallet-connected applications.
VARA's approach to crypto regulation sets a new standard for the industry and world
When asked about the role of the UAE and specifically VARA, Hawley explained that they are both being recognized for their efforts in creating a welcoming environment for the crypto industry.
While other countries, like the USA, are cracking down on regulations, the UAE is taking a more experimental approach, allowing for companies to come and enjoy crypto-friendly regulations.
Hawley said, "As a country of early adoption, the UAE has less to risk than other countries, and this has given them the opportunity to set things straight, not just for the crypto industry but for other industries and spaces as well."
She added, "There is no doubt that VARA has been leading the way in issuing regulations and monitoring companies to ensure they comply. The regulatory body has struck the perfect balance between not being too strict or too friendly, making it a great example for other entities to follow."
VARA's influence in the crypto space is expanding rapidly, attracting visitors from around the world who come to Dubai to witness their efforts firsthand. As a matter of fact, VARA is thoroughly assessing the industry's requirements and formulating regulations that are tailored to its unique needs. The team's innovative approach has already inspired other regulatory bodies, cementing VARA's reputation as one of the foremost authorities on crypto regulation worldwide.
Ultimately, the crypto industry remains in an experimental phase, with individuals and organizations continuing to learn from one another. VARA's mindset and regulatory approach provide an outstanding model for fostering a secure and open environment in which the industry can flourish, demonstrating how to establish regulations that prioritize the industry's growth while ensuring a safe and secure ecosystem for all stakeholders involved.