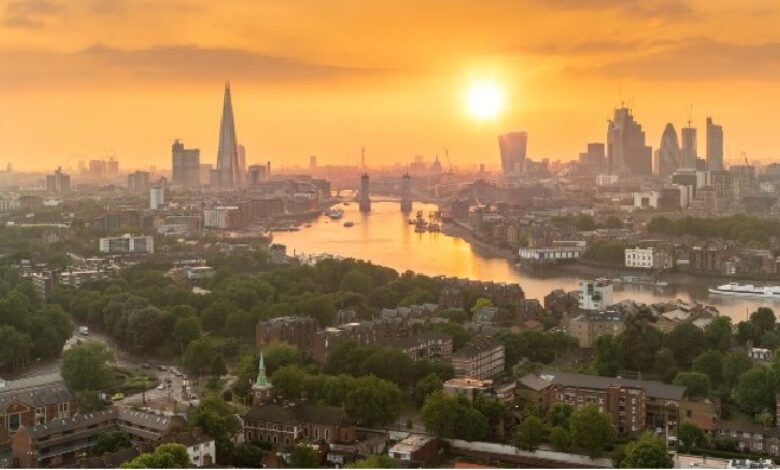 Blockchain fintech companies make up majority of London and Partners Trade mission to UAE. This is part of the Mayor's International Business Program.
During the four day visit, beginning 20 February 2022, 12 London-based fintech delegates are due to meet with an array of pioneers who are currently leading the cultivation of MENA's fintech industry. The visit, which seeks to build lasting connections between fintech entrepreneurs and innovators from both the UK and the UAE, will see delegates meeting with representatives from Dubai International Financial Centre (DIFC), National Bank of Fujairah, Emirates NDB, Dubai Holding, Abu Dhabi Global Market, Abu Dhabi Investment Office, Abu Dhabi Islamic Bank, and ADQ NeoBank. In addition the delegation will visit Expo 2020.
Blockchain companies make up a majority of the companies of the trade mission to the UAE. The companies include Applied Blockchain, Aventus Blockchain protocol, and AwKōgoPAY for payments which is seeking a decentralized crypto exchange license and would like to learn more of the regulations in the UAE.
Adi Ben Ari, Founder and CEO of Applied Blockchain in London stated, "The UAE is a global center of excellence for innovation and finance. Establishing a presence is a natural next step for any FinTech scaleup. We'll be showcasing the world's first confidential-computing bank account assessment platform and seeking collaborative partnerships with blockchain and DeFi innovators."
While Alen Vey, CEO and Co Founder of Aventus Network, the second layer blockchain protocol that lets any organization build on the Ethereum network without the typical limitations of speed, scalability and price, stated, "The UAE has one of the fastest-growing blockchain sectors in the world. The rapid pace of innovation in the region coupled with its vision of becoming the world's blockchain capital offers scale-up companies like Aventus a wealth of opportunities. We hope that this trade mission will open new avenues for collaboration with the many UAE companies that share our vision for a decentralized future!"
Dr. Narisa Chauvidul-Aw, CEO and Founder of KōgoPAY is a domestic and cross-border funds transfer company provides payment and financial services to individual and corporate customers. Whilst it looks to develop its services around crypto wallets, crypto exchange services and blockchain integration, this mission will prove to be very important to KōgoPAY as it seeks to understand the regulations needed to acquire a UAE license for a crypto decentralized exchange.
Laura Citron, CEO London and Partners trade mission, stated "I am delighted that some of London's fastest-growing fintech companies will be travelling to the UAE to explore new business opportunities with the Mayor's International Business Program. The UAE continues to remain a key market for London-based Fintech companies considering international expansion. It's well known for its continuous innovation and now is no different, with many firms actively seeking new solutions and partnerships with companies that can assist them with digital solutions. The UK capital is home to an ever-growing array of fintech companies thanks to its position as a global financial center its deep technology talent pool, supportive regulation, an early adopting customer base and an extensive investor network."
To date, the Program has assisted more than 1000 high-growth London companies to win business in international markets. Its cohort members have created more than 4000 jobs, completed deals worth over £193million and raised more than £486million in investment.