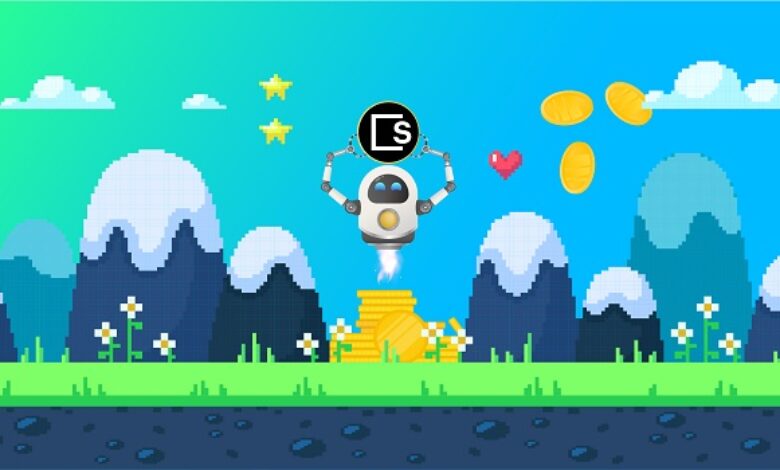 SKALE, the next generation Ethereum native multi-chain network launches $100M USD ecosystem incentive program with the goal of rapidly increasing the onboarding of high quality applications and projects onto the SKALE Network.
Given the massive growth potential and alignment with market demand, NODE will be kicking off the program with a $5M USD Value in incentives to developers and projects focused on Blockchain Gaming, Play to Earn (P2E), and Metaverse. SKALE MP, as it's been dubbed, will offer grants to developers of P2E games that have been chosen by a selection committee of industry experts that will be announced in the near future. MP comes from the popular gaming term Magic Points/Mana Points which is the resource needed to cast spells to power up your player.
This program will coincide with the launch of SKALE V2 also known as the SKALEverse which includes numerous gaming optimized features such as speedy game mode, SKALE Chain-to-Chain transfers, the launch of ecosystem SKALE Hubs, NFT Marketplaces, and more.
Blockchain based games, specifically P2E, showed a dramatic 50X increase in investment from the previous year, topping 2021 with a whopping $4 Billion in VC investment. What's more, there has been a clear trend that games are driving the bulk of growth as it overtook DeFI in a number of unique active wallets (UAW) for the first time in August of 2021. That trend continued, with the gap in December 2021 growing wider. At the end of 2021, games represented over half of the UAW.
Developers that are building a blockchain integrated game and are interested in applying for a grant should submit an application here . In order to be approved for a grant, recipients will undergo a stringent review process. As a part of the award, developers will be highlighted as a part of SKALE Labs communications and also receive marketing support towards their successful launch.
The grant program will consist of grants made in various cryptocurrencies and fiat and will be supported by the SKALE DAO, NODE Anstalt, a subsidiary of the Network of Decentralized Economics in Liechtenstein, and other SKALE supportive entities. The funds will be allocated to a larger ecosystem fund to projects that satisfy a variety of criteria aimed at strengthening and growing the SKALE Network. Additional information regarding the SKALE ecosystem process will be forthcoming. Upon commencement of the program in March a decentralized committee will be announced that will help allocate funds, advise, and support the initiatives of the program.