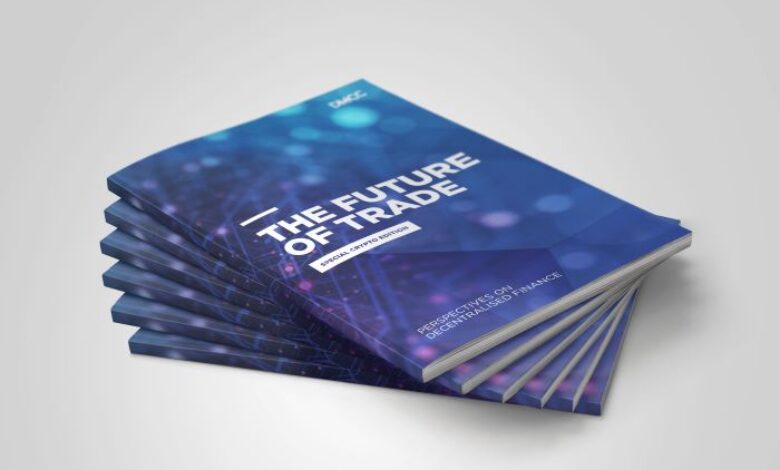 UAE Based DMCC, Free Zone and Government of Dubai Authority on commodities trade and enterprise has launched a special crypto edition of its Future of Trade thought leadership report series. The Crypto Future of Trade report focused on decentralized finance (DeFi), examining the key opportunities and challenges that the growing technology faces, and how DeFi can bolster global trade.
Titled 'Perspectives on Decentralised Finance', the free to download report examines three core themes: whether DeFi will substitute or supplement traditional finance systems; DeFi representing a tool that can benefit both developed and developing markets; and the crucial topic of establishing progressive regulatory frameworks that facilitate innovation.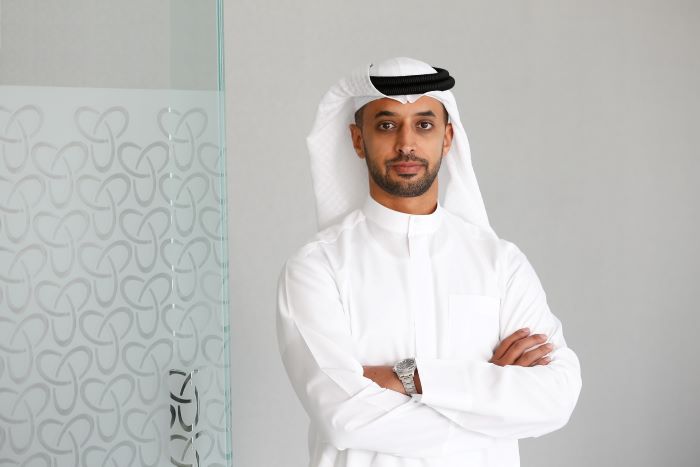 Feryal Ahmadi, Chief Operating Officer, DMCC, added: "It is becoming increasingly clear that DeFi is set to change the current ways of finance and trade for the better. Whilst a few hurdles remain, achieving financial inclusion and democratised yet regulated DeFi protocols is certainly possible. As discussed in our Future of Trade report, The UAE is a prime example of a jurisdiction that fully supports cryptographic technologies, working with industry leaders to fully understand the technology and make informed policies that support innovation. This is why Dubai is increasingly becoming the destination of choice for many crypto firms looking to scale up their global operations."
Firstly, the report considers whether DeFi is a viable substitute for traditional finance infrastructure, or whether it will supplement and become integrated into the current systems. With large institutional transactions (above USD 10 million) accounting for over 60% of DeFi transactions in Q2 2021, it is apparent that larger institutions are already adopting DeFi, demonstrating a shift in the recognition of DeFi as a legitimate alternative to existing financial systems.
The report then examines DeFi's ability to boost financial inclusion globally, covering the opportunities and risks of this technology for both developing and developed countries. The world bank states that 1.7 billion adults across the world do not have access to banking services. DeFi addresses many of the barriers that developing countries face, however areas such as internet infrastructure must be improved to facilitate widespread adoption in these countries.
The final area the report looks at is the critical space of regulation, discussing how regulators can develop and effectively implement appropriate regulations for DeFi without hampering innovation. Regulators across the world continue to grapple with this issue, though some jurisdictions such as the UAE and Switzerland are leading the way.
A number of industry experts contributed to the Future of Trade report, providing insights into these three core areas. Contributors included:
Frederik Gregaard, CEO of the Cardano Foundation
Dr. Guenther Dobrauz, Partner and Leader PwC Legal Switzerland
Josef Holm, Founding Partner at Draper Goren Holm
Mauro Casellini, CEO of Bitcoin Suisse Liechtenstein
Katie Richards, CEO at Cyber Capital
Rachid Ajaja, Co-founder and CEO at AllianceBlock
Saeed Hareb Al Darmaki, Founder at Sheesha Finance & Managing Director MENA at CasperLabs
Cryptographic technologies such as blockchain and decentralized finance are a major focus for DMCC's current operations. Operated in partnership with CV Labs, the DMCC Crypto Centre was established earlier this year to provide a platform for crypto businesses to set up in Dubai and develop and drive the adoption of crypto worldwide.
To date, over 130 crypto firms have joined the DMCC Crypto Centre, further cementing Dubai's position as a prime destination for crypto businesses.
The report ultimately poses that while it may still be too early to predict what exactly the intersection of centralised financial institutions and DeFi will look like further on down the road, it is becoming increasingly clear that DeFi has the potential to replace large swaths of traditional finance with easier and borderless digital payment methods and other
optimised financial services – providing huge benefits across the supply chain and to trade.
Governments and banks will have no choice but to innovate or risk being replaced. These innovations will have obvious
knock-on reform effects for countless industries, including global trade, as DeFi-based trade finance solutions will empower SMEs and other often sidelined parties to become part of the global value chain. As such, DeFi truly serves as a 'tool for all' by evening the playing field and making financial tools and services accessible to anyone with an internet
connection. And yet, in order to usher in the aforementioned changes, regulators must strike a balance between risk mitigation and innovation through responsible regulation that takes swift action against bad actors while offering confidence to innovators and market participants alike.