Global News
Nansen Blockchain analytics firm raises 75 million USD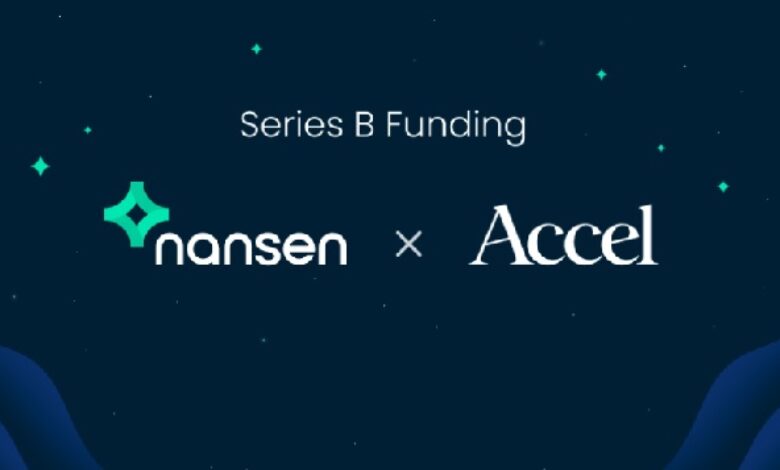 Nansen blockchain analytics firm has raised $75M for Series B. This funding round was led by Accel, with participation from GIC, Andreessen Horowitz (a16z), Tiger Global, SCB 10X, additional prominent VCs and angel investors. Other investors included Amplify Partners, L1 Digital, Cristóbal Conde (Chairman of Fimatix), Skyfall Ventures, Folius Ventures, Old Fashion Research, Adam White (President of Bakkt), Ryan Rabaglia (Libra Capital Ventures), Prabhakar Reddy (Co-Founder of FalconX), Anastasia Andrianova (CEO of Akropolis), as well as Ameet Patel.
Building the Best-in-Class Blockchain Analytics Platform
The funding will be used to fuel Nansen's next phase of growth and development, accelerate hiring and the development of new product offerings for retail and institutional customers, as well as expand Nansen's global presence by adding innovative platform features and multichain integrations.
Nansen has expanded their blockchain support from Ethereum and Polygon to include Binance Chain, Fantom, Avalanche, Celo and Ronin since their Series A in June. The also increased their coverage to 100 million plus wallet labels across multiple blockchains.
They have also become one of the leading NFT analytics' firms and introduced Nanse API and Nanser query for institutions.
As per Alex Svanevik, CEO of Nansen "We're ready for a new phase of growth, accelerating our international expansion, scaling up our data capabilities to support the wider blockchain ecosystem, and providing global investors with a world-class product to explore the latest crypto trends and make more informed decisions." 
‍