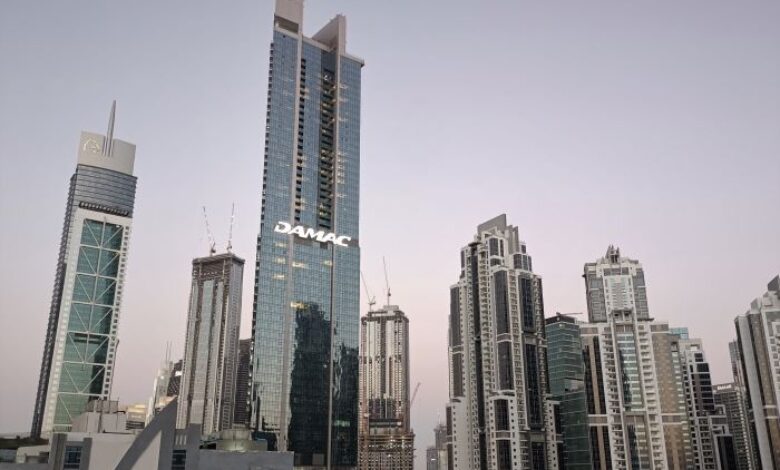 It will come as no surprise that UAE DAMAC Properties, a global developer, will be launching its metaverse project soon, sometime in March 2022, especially since Ali Sajwani, General Manager and Head of Operations is both a tech savvy and entrepreneurial spirit.
Sajwani' s first hint of his forward looking mindset into the world of Blockchain, NFTs, and the metaverse came when he published on twitter a survey where he noted that more than 30 percent of respondents believe NFTs( Non Fungible Tokens) will be used in the real estate sector.
Sajwani first revealed his intention to launch DAMAC Metaverse project during the second AMA session for NFTyRacer with CryptoBear Watch Club which was posted on twitter on February 15th 2022. In the session he spoke about his support of Crypto Bear Watch Club as well as the upcoming DAMAC Metaverse project. He stated, "We are doing a lot at DAMAC, and when it comes to the metaverse, I think DAMAC will be entering the metaverse in the next month to 45 days. We are excited." He noted that this came about after he personally invested in Sandbox metaverse by purchasing a virtual plot and decided that it "was the time to shift because the world is moving really quickly in that direction."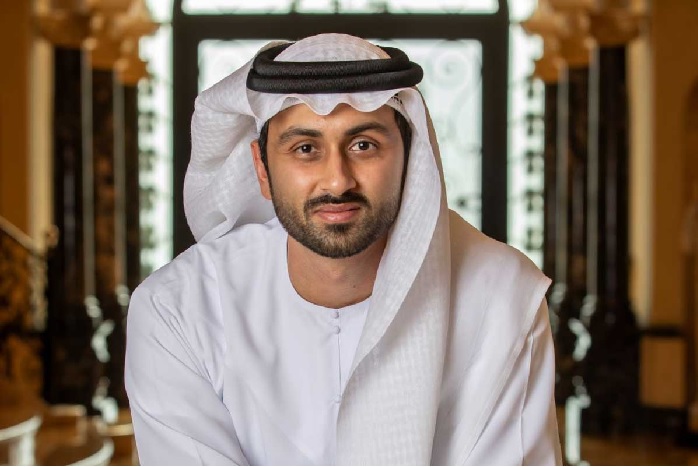 UNLOCK spoke to Sajwani to learn more about both the metaverse launch and his support of CBWC.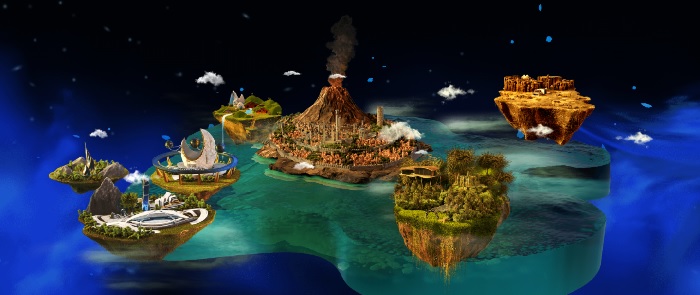 In addition to DAMAC's venture into the Metaverse, Sajwani has also purchased 10 percent of the CryptoBear Watch Club token supply and has been a strong supporter and advisor to the CBWC project.
In the AMA session he stated, "I am a real estate developer running one the largest real estate property developers in the world yet when I saw Crypto Bear Watch Club art, I was intrigued so I started to work with them to add utility to the NFTs and help build the roadmap. In parallel another friend of mine introduced the gaming aspect to CBWC, and our creative genius Fouad AbdulMalak (AbouFouf) worked on the design and choosing the right partners for the project."
Now onto CryptoBear Watch Club. As per their website it is the brainchild of Metaknight, founder, CEO, mastermind and the kingmaker of Planet Arkouda which is headquartered in the Metaverse. He works along with is this motley crew of entrepreneurs, creative heads, developers, designers, illustrators, content specialists and watch experts, fueled by a vision to disrupt the NFT game.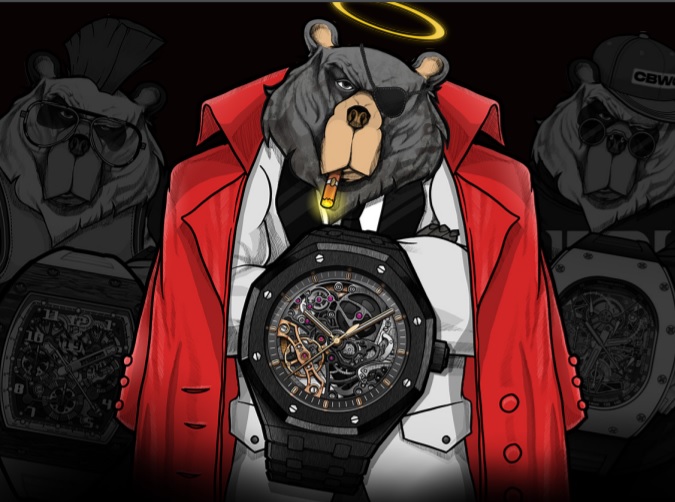 CryptoBear Watch Club is a collection of 10,000 exclusive NFT collectibles that will live on the Ethereum Blockchain. Each artwork is hand-drawn with 450+ unique traits programmatically assigned, giving each piece a distinct identity and lending added value to the CryptoBear Watch Club community.
All CryptoBear Watch Club NFTs are 3D ready. Owners will be airdropped the 3D files, enabling use of their avatars across the entire Metaverse as well as in their soon to be launched MMORPG game. All NFT owners also have access to the Club's premium 6×6 Sandbox plot, right next to the central Atari hub.
But this is where the similarities with other NFTs end. As per their whitepaper, CryptoBear Watch Club will be giving away real high-end watches worth USD 1,000,000 during the mint. In addition, lucky NFT owners are airdropped exclusive Arkouda Utility Tokens that can be redeemed for real watches, every month.

As per the whitepaper there is no set value for the Arkouda token. The CBWC holders dictate the value of the token each month. Token value = total distributed tokens in the month / total royalties used to buy watches in that given month. For example, If total payout of tokens in a month is 1,000,000 tokens and the total royalties used to purchase watches in that month is USD$100,000 the value of the token in that month would be USD$0.1
As less CBWC holders sell their NFT(s), the value of the NFT will increase, encouraging members to sell for quick profits meaning higher royalties for the members who hold. Sajwani explains to UNLOCK, "So the token holders who have minted their NFT, stake the NFT and the rewards only go to those who have staked their NFTs, so royalties come back to the club. CBWC is committed to using 70 percent of royalties to buy watches and only 30 percent goes to CBWC. As such only those who have staked their NFTs will receive tokens. For example let's assume royalties in one month is 100,000 USD allowing CBWC to buy for example 10 Rolexes priced at 10,000 each. This increases Flywheel effect whereby staking the NFTs automatically reduces the supply of tokens and such drives up the price."
The Arkouda token will also be useable and claimable in our P2E MMORPG game to purchase new powers, and other upgrades.
MetaKnight adds, "Today CBWC has created the bear character dedicated to watches, but in the pipeline CBWC will add handbags, cars and other luxury items. And as the number of luxury goods increase this will also grow the value of the token which will be used across all these luxury items, merchandises and MMORP game."
In terms of how successful CBWC will be, Sajwani believes that what differentiates one project over another is the execution. "In the past, most of those who have entered the NFT space were artists who had no business background. With Crypto Bear Watch Club the holders of NFTs will actually see utility in them by staking them. He as such sees similarities between CBWC and Clonex Sneakers. "It is just like how Clonex Sneakers started and now they have their own physical sneakers. This could be the long term plan for Crypto Bear Watch Club; they may one day be selling their own watches."
Finally given the recent incident at Open Sea, with regards to the phishing email scam, Sajwani states, "This is one of the effects of living in Web3, I always advise people not to click on random emails, and to keep their NFTs or crypto in hardware wallets, and use hot wallets when purchasing or selling because it will hold minimum funds."
One thing is for sure after speaking with Sajwani and the MetaKnight, the Web3 era in the MENA region is about to get a strong push not only with DAMAC's metaverse project but with projects witnessing the support that Crypto Bear Watch Club has received. This support has not only come from tech savvy business men such as Sajwani, but also from names such as Rashed Belhasa, known as Money Kicks, and son of billionaire Saif Ahmed Belhasa of Al Belhasa Group. So hold on to your seats, as the Metaverse, NFT, gamefi ride launches.