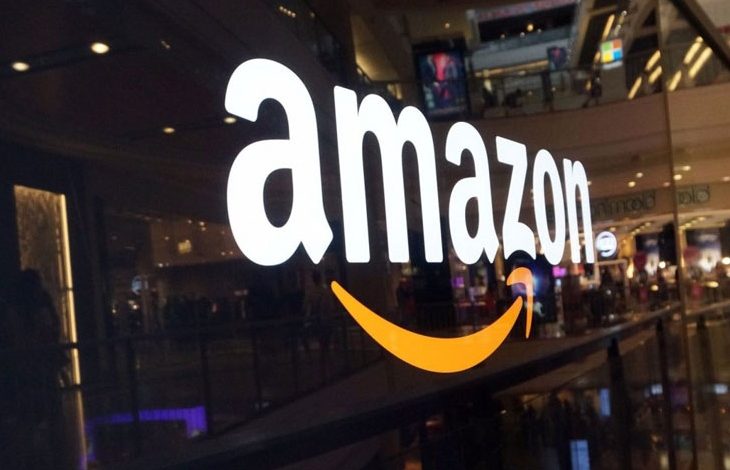 Amazon Web Services (AWS), an Amazon.com company, which provides a
blockchain as a service platform
as well as its own
managed blockchain
plans to open an infrastructure region in the United Arab Emirates (UAE) in the first half of 2022. The new AWS Middle East (UAE) Region will consist of three Availability Zones and become AWS's second region in the Middle East with the existing AWS Region in Bahrain, giving customers more choice and flexibility to leverage advanced technologies from the world's leading cloud. Globally, AWS has 80 Availability Zones across 25 geographic regions, with plans to launch 18 more Availability Zones and six more AWS Regions in Australia, India, Indonesia, Spain, Switzerland, and the United Arab Emirates.
"We are excited to build on the great momentum of cloud adoption in the Middle East by providing more choice for customers in the UAE to run applications and store data locally," said Peter DeSantis, Senior Vice President of Global Infrastructure, AWS. "The new AWS Region supports the UAE's focus on promoting technology innovation that has made it a thriving global hub for entrepreneurs, e-governments, and multi-national businesses. With the new region, organizations of all sizes will be able to innovate faster and serve end-users with even lower latency across the region."
His Excellency Mohammed Ali Al Shorafa, Chairman of the Abu Dhabi Department of Economic Development, said, "AWS's expansion into the UAE is a testament to our rapidly growing innovation ecosystem that will benefit from access to the world's leading cloud platform and its advanced technologies and solutions. Building on Abu Dhabi's smart infrastructure and digital transformation, AWS's investment will further enable innovators and companies with globally-relevant solutions to realize new opportunities in the UAE and beyond."
His Excellency Dr Tariq Bin Hendi, Director General of the Abu Dhabi Investment Office (ADIO), said, "We welcome the upcoming AWS Region, which will bring advanced cloud infrastructure to the UAE. This comes in line with our goal of attracting investments that boost technology capabilities. Another example of the growing partnership between the public and private sectors in the emirate aimed to accelerate breakthroughs and advance large-scale digital transformation, strengthening Abu Dhabi's position as a global hub for innovation. We look forward to collaborating with AWS across the knowledge economy, including education initiatives, cloud skills training, and startup enablement programs."
Millions of active customers are using AWS each month in over 190 countries worldwide, including tens of thousands of customers in the Middle East and North Africa (MENA). Enterprises choose AWS to become more agile and innovative and include Al Tayer Group, Aramex, AXA Gulf, Axiom Telecom, Emirates NBD, Flydubai, Gulf News, MBC Group, OSN, Seera Group, Virgin Middle East, and many more. MENA public sector organizations are using AWS to drive cost savings, accelerate innovation, and better serve the region's citizens. They include the Communications and Information Technology Regulatory Authority of Kuwait (CITRA), Dubai Expo 2020, Egypt Ministry of Communications and Information Technology, Government of Bahrain's Ministries, Hamdan Bin Mohammed Smart University, University of Bahrain, etc. MENA startups building their businesses on top of AWS to scale rapidly and expand worldwide include Alef Education, Anghami, Careem, Dubizzle, EKar, Fetchr, Haraj, Health at Hand, Maestro Pizza, Mawdoo3.com, Property Finder, Sarwa, Souqalmal, StarzPlay, and Yallacompare.
First Abu Dhabi Bank (FAB) is the UAE's largest bank with total assets of AED 955 billion (US$260bn) and one of the strongest combined ratings of any bank in the Middle East and North Africa region. "Our cloud approach has been one of the fundamental principles of our technology strategy since the beginning of last year. We have been using AWS Outposts for both development and test and production workloads," said Yuri Misnik, Chief Technology Officer, FAB. "This has accelerated our digital transformation in the cloud and on-premises with 50% improved time-to-market. We have also seen 60% increased in developer and infrastructure team productivity by leveraging the same infrastructure, services, APIs, and tools across the cloud and on-premises. We welcome the upcoming AWS Region in the UAE, which will help us realize our cloud ambitions effectively and securely while being fully compliant with local regulation."
The new AWS Middle East Region (UAE) Region will build upon AWS's existing investment in the country, including two AWS Direct Connect locations and two Amazon CloudFront edge locations launched in 2018.