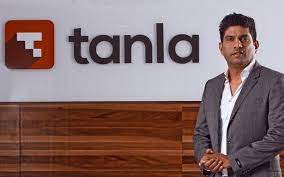 Tanla Platforms Limited, India's largest CPaaS provider, with its Blockchain enabled Trubloq solution, announced its results for the fourth quarter and full year ended 31 March 2021 in comparison with the same periods of the previous financial year. According to Tanla Platforms financial report revenues grew by 24% while operating profit grew by 129% in the 4th quarter of 2020.
In addition its Trubloq, DLT ( Distributed Ledger Technology0 platform built to enforce TRAI regulation saw massive adoption as per Tanla report. The Blockchain based solution added 5,374 enterprises to the platform in Q4 of 2020, bringing total enterprises using Trubloq to 33,710 in 2020-2021. Trubloq has scrubbed 158 billion transactions since its commercial launch in September 2020 for some of the biggest enterprises across industries.
Uday Reddy, Chairman & CEO, Tanla Platforms Limited said, "We delivered another fantastic quarter to cap a record breaking 20-21 across all key parameters, with ₹2300+ crore in full year revenue. These stellar results continue to demonstrate Tanla's strong platform and enterprise offerings, our focus on customer success, and commitment to enable their communication needs.
Uday Reddy further added, "As part of our ESG initiative, Tanla will target to become carbon neutral by 2025."
On a year-on-year basis, revenues grew 24% to ₹648.56 crore during the fourth quarter with the full-year revenue breaching the ₹2,000 crore mark for the first time since inception standing at ₹2,341.47 crore, increasing by 21%.
Expanded profits – The Operating profit for the quarter more than doubled to ₹134.04 crore in comparison with last year's Q4 figures. Tanla generated an annual Operating profit of ₹433.46 crore with the Operating profit margin for the year increasing to 19% from 10%. Cash conversion (Operating cash flow to operating profit) at 129%.
Net profit for Q4 was at ₹102.54 crore. The full year net profit was at ₹356.14 crore.
Wisely, launched in January this year continues to disrupt the CPaaS ecosystem and is handling over 7.9 billion transactions till date for leading enterprises in India providing data security & data privacy for the end users.
Tanla's growth in business for the quarter was propelled by 68 new customer wins. Tanla and its subsidiaries also added a total of 259 customers during the year that bolstered the company's revenues by ₹95 crore.