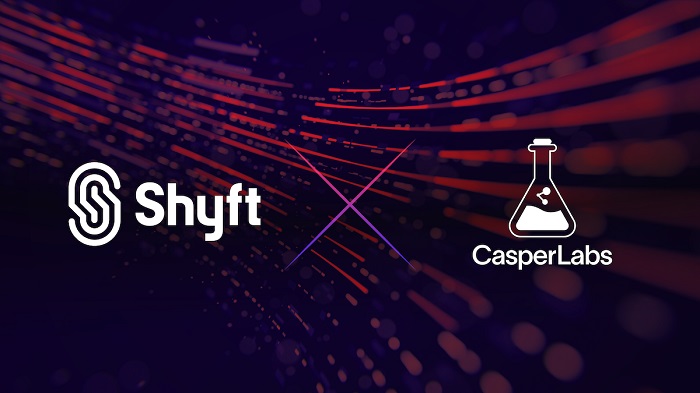 CasperLabs
which recently expanded into the GCC region with its UAE presence, has partnered with Shyft Network, a public blockchain protocol designed to aggregate and embed trust and validation into data stored in both public and private environments, as well as both permissioned and permissionless networks. The Shyft Network acts as a composable, compliance opt-in layer that enables virtual asset service providers (VASP) to anchor, contextualize, and use data to comply with anti-money laundering regulations.
By building on the Casper Network, with CasperLabs' support, Shyft Network users will be able to access a secondary layer where they can easily customize opt-in conditions, a key requirement for supporting growing demand from both public and private enterprise organizations that have to meet especially stringent compliance and KYC requirements.
The Casper Network's enterprise-grade capabilities around each of security, scalability, and decentralization, married with Shyft's multi-layered infrastructure, unlock an unrivaled environment for government and enterprise organizations seeking to build secure and highly reliable decentralized applications. As a proof of stake protocol, the Casper Network will also allow for deeper integrations of Shyft's data anchoring and give builders the chance to create more customizable features, all while having more predictable and cost effective gas prices.
Shyft enables primitive building through an identity infrastructure with multi-party verification of data and trust attestation. Its cross-chain deployment functionality allows for liquidity pool building with an institutional composability layer, securely combining the permissioned traditional world with decentralization. Shyft's data anchoring is used for Bermuda's blockchain-based national identity system thanks to their rule engine for counterparty rule sets, and the FATF's Travel Rule.
"We designed the Shyft Network with privacy, consent and scalability in mind. Its functionality enables layer-2 applications to expand and adjust these basic components to help institutional players comply with regulation at an international level, while being able to participate in entirely new realms of decentralization. Our goal is to leverage Casper Network's enterprise-grade capabilities to turn that design into opportunities for institutional players to enter DeFi and exponentially increase its reach and scope." said Juan Aja Aguinaco, Co-Founder of Shyft Network.