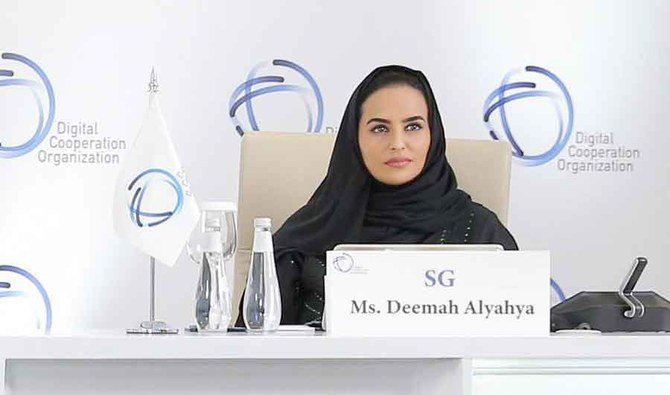 Digital Cooperation Organization based in KSA is working to grow digital economy, digital transformation and trust in AI and Blockchain
The Digital Cooperation Organization (DCO) based in KSA, whose aim is to accelerate the growth of digital economy, digital transformation while promoting trust in artificial intelligence, DLT ( Distributed Ledger Technologies) or blockchain, has welcomed new members that include Nigeria, and Oman. These two countries join Bahrain, Jordan, Kuwait, Pakistan and Saudi Arabia.
DCO convened its first ministerial meeting, chaired by H.E. Minister of Communications and Information Technology, Abdullah bin Amer Al-Swaha and was attended by ministers of the DCO countries. The meeting also featured ITU Secretary-General His Excellency Mr. Houlin Zhao, president of world economic forum His Excellency Mr Børge Brende, Secretary General of the Cooperation Council for the Arab States of the Gulf His Excellency Dr. Nayef Falah M. Al-Hajraf and Representatives from other UN programs.
During the meeting, an agreement was reached to launch five high impact initiatives. These initiatives aim at establishing a center to highlight the importance of cooperation in relation to flow of data across borders, empowerment of women in the digital labor market, in addition to serving entrepreneurship and small and medium enterprises (SMEs) to grow and achieve a digital future.
It was also agreed on the Kingdom of Saudi Arabia's presidency of the organization until the end of current term, in addition to the appointment of Ms. Deemah Al-Yahya from the Kingdom of Saudi Arabia as Secretary General of the organization.