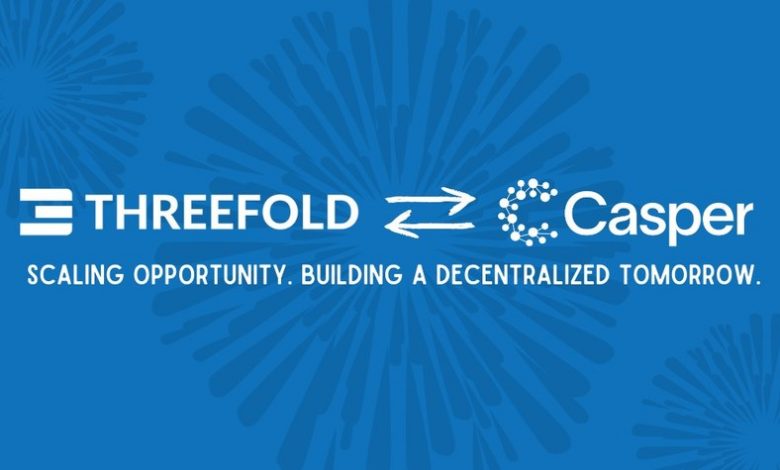 UAE based ThreeFold which has developed the largest Peer to Peer internet grid with cloud capacity has partnered with CasperLabs, in an effort to further CasperLabs' decentralization efforts while accelerating a collective mission and vision of more equally distributing global wealth and resources.
CasperLabs and ThreeFold have a shared belief that decentralization is needed in order to build a better tomorrow. According to CasperLabs, decentralization is "how we will create more open, transparent, permissionless networks powered by people — paving the way for a new era of equitable innovation." "ThreeFold and CasperLabs share a commitment to making web3 environments more accessible to all developers," says Neil Kapoor of CasperLabs. "Now that Casper is live on mainnet, we look forward to collaborating with ThreeFold to deliver a truly scalable, secure, and decentralized IT infrastructure for enterprise organizations building innovative, blockchain-based solutions."
Through the partnership, developers and enterprises building on top of Casper technology will be able to choose to run on ThreeFold's peer-to-peer cloud for storage and compute resources. This will enable them to achieve security and scalability beyond what the centralized cloud providers are on offer.
On a smaller scale, anyone will be able to contribute to Casper's blockchain security, resiliency, scalability, and decentralization by deploying a Casper Validator node on the ThreeFold Grid in just a few clicks. The ThreeFold deployment mechanism removes all technical complexity of running Blockchain nodes.
From ThreeFold co-founder Adnan Fatayerji, "We are extremely excited about our partnership with CasperLabs. Their platform is designed with simplicity and scale to drive global adoption amongst enterprises and developers. ThreeFold fits perfectly as a decentralized substrate (storage and compute) to provide all Casper customers with a truly decentralized, secure, and scalable alternative to current cloud providers."
CasperLabs Founder recently announced to UNLOCK that they are
opening up offices
in the UAE. CasperLabs also appointed Saeed Al Darmaki, reputed crypto and Blockchain enthusiat, investor and expert as Managing Director for the MENA region.