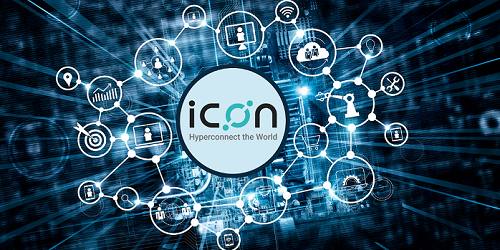 BTP (Blockchain Transmission Protocol) Working Group, a team of ICON core members and third-party developers working towards true blockchain interoperability, have carried out its first integrations of BTP into the Polkadot ecosystem. Acala, Moonbeam, Edgeware, and Plasm, four of the top parachain candidates in the Polkadot ecosystem, will be integrated into ICON's BTP interoperability solution, enabling developers to build complex applications tapping into different blockchain infrastructures.
Even though blockchain technology has come a long way, blockchain solutions are still limited in that they need intermediaries or third parties to communicate with other networks. As most blockchain infrastructures depend on other centralized systems to communicate with other chains, achieving the core goal of decentralization becomes impossible. Through the integration of Polkadot, ICON and its BTP working group are building an interoperability solution for fully decentralized cross-chain applications, creating a future for developers and network participants to communicate and explore opportunities on interconnected networks and their ecosystems.
"ICON is excited to collaborate with Polkadot as we have similar ideals of a cross-chain world and a community of communities," said Scott Smiley, Director of Strategy for the ICON Project. "The unique aspect of these integrations is the trustless security achieved through cryptography rather than other comparable technologies relying on trusted 3rd parties. The possibilities of this technology are limitless, but initially we'll focus on token transfer capabilities for cross-chain DeFi solutions."
The integrations of EVM-compatible DeFi ecosystem, Acala; Ethereum compatibility across DeFi, NFT, and gaming spaces, Moonbeam; decentralized community governance Edgeware; and Layer-2 solution and Dapp hub Plasm, allow the applications of all four parachains to directly interact with ICON and any other network in the BTP ecosystem. ICON DeFi DApps like Omm.finance, Balanced.Network, and Optimus.finance can easily add tokens from the four Polkadot parachains and vice versa.
At the end of 2021, ICON plans to announce multiple additional use cases and partnerships that entail fully decentralized cross-chain applications, such as cross-chain yield aggregators, cross-chain money markets, and cross-chain NFT marketplaces.