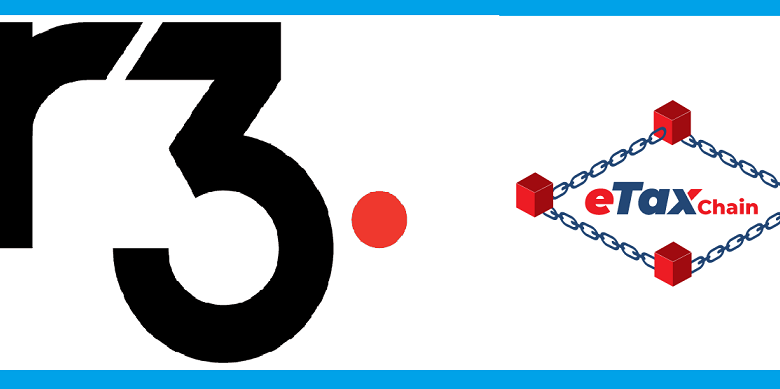 eTaxChain is built on R3's blockchain platform ("Corda") and has been working on a software as a service ("SaaS") minimum viable product ("MVP") with a technical team who also train local fresh graduate talents to build the next generation of fintech talents in Bahrain and MENA region. After achieving product market fit ("PMF"), now eTaxChain will also have full access to the benefits of R3 Venture's development program that provides comprehensive technical support, mentorship, acceleration and introduction to potential customer.
The MVP pilot phase is expected to scale to Bahrain, Saudi Arabia and United Arab Emirates by end of this year. eTaxChain is now part of R3's wider ecosystem with access to potential corporate customers, investors and financial institutions. eTaxChain's mission is to use blockchain technologies to eliminate manual value added tax processes bringing significant efficiencies to the MENA region's fast-growing implementation of tax for the first time in history. eTaxChain's SaaS platform will accelerate the $30 billion annual estimated manual tax flows into the technology age.
R3's Venture Development program has helped many successful businesses that are building applications on Corda. The program supports early stage startups building on Corda with business development content, technical support, design workshops and community events. More than 150 high quality mentors, Venture Capital firms, Perks and Service providers contribute to the program globally.
Ahmed AlMaqabi, CEO and Director of eTaxChain, has commented: "At this stage of our development as a FinTech / RegTech startup, we are happy to be working with R3 to continue support MENA's banks, corporates, SMEs and tax regulators in their effort to eliminate manual tax processes. We chose R3 Corda because it is a well trusted platform in the banking sector and incorporates all the elements needed for the solution including smart contracts. Our SaaS solution has been built from the ground up to #reThinkTax and tax industry as a whole and we are eager to help banks, corporates and SMEs which are currently struggling to comply with tax regulators efficiently and demands from their customers on clear reporting due to manual processes and lack of proper technology tools.
eTaxChain will not only help banks eliminate manual tax processes by digitising and automating them, but we will also enable their customers who were previously shut-out of the system to access the same technology, unlocking an entirely new stream of product offering opportunities for banks' customers."
Now, more than ever, the tax industry needs a solution to get the right intersection between tax and technology. eTaxChain enables parties in a transaction to record and verify tax invoices & returns and runs a blockchain distributed ledger across key stakeholders bringing transparency, traceability, and compliance at frictional cost compared to manual processes or outdated systems.This makes us perfectly suited for the task."
eTaxChain is a Bahraini FinTech / RegTech startup based at the Bahrain FinTech Bay, the largest FinTech ecosystem in MENA and aims not only to revolutionize the tax industry to help banks & entities but also train local fresh graduates in MENA to build future fintech talents in Corda blockchain, Machine Learning / Artificial Intelligence, AWS services, etc. Being part of MENA region, our eTaxChain models are named after local MENA cities, cultural sites, historical traditions, etc. This year we took a tour at Bahrain cities and gave the main models the names of "Muharraq", the home of Bahrain's airport, "Manama" the capital city of Bahrain and "Sakhir" the desert home of main university and home of motor sports in MENA.
Ivar Wiersma, Head of Venture Development at R3, commented: "The Corda ecosystem is one of the largest blockchain ecosystems in the world with more than 350 institutions and over 400 startups actively engaged. It's rapidly growing and the R3 Venture Development program ensures start-ups derive the greatest value from our network to shorten their time-to-market and accelerate go-to-market strategy.
"We are very excited to be working with eTaxChain, to support their continued expansion in MENA to help banks, SMEs and tax regulators eliminate manual tax processes and drive industry wide efficiencies"