Featured
Dubai Future Foundation Future Trends Energy report discusses Blockchain in energy sector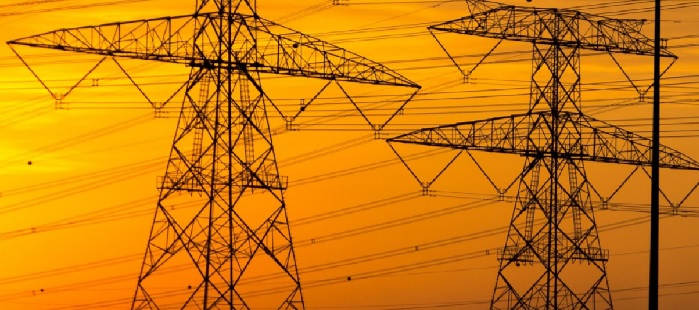 The Dubai Future Foundation in collaboration with Dubai Future Council on energy launched a report titled Future Trends Energy that emphasized the role of artificial intelligence, blockchain and the Internet of things in energy production to keep pace with changing demand and supply equations.
The report reviewed the most prominent transformations and radical changes sweeping the energy sector at the local, regional, and global levels. The anticipated challenges of producing, storing, and transporting energy, as well as ways to enhance energy generation from renewable and sustainable sources, and initiatives underway to adopt emerging technology in energy production have been examined at length.
As per the report, "2020 has seen the largest decline in global energy investment in history due to COVID-19, estimated at around $400 billion or 20 percent. Further investment in supply-chain digitalization and infrastructure security will help offset the total loss of investment in the industry. Digitalization and emerging technology, such as AI, blockchain and IoT, are becoming key drivers in energy production and disruption."
The increased focus on digitalization during COVID-19 has both increased demand for energy in some sectors, for example through more electricity demand as people work remotely, and decreased the demand in other sectors. Experts predict that in the next five years, digitalization could lead to more greenhouse gas emissions globally than road traffic does. However, digitalization has also provided greater efficiency and transparency in the energy sector, as well as more robust infrastructures.
As per the report the Internet of Things (IoT) and blockchain technology have also become more prevalent in the energy sector. IoT sensors have already been used across the world to monitor energy consumption in homes and offices. When paired with blockchain technology, they could provide access to a larger decentralized energy network as applicable in different countries and economies. Researchers have devised blockchain implementation pilots where blockchain and IoT would be used as the basis of an energy sharing platform, allowing more people to access and 'own' energy other technologies, such as quantum computing and 5G, are also becoming more prominent, particularly in the management of smart energy grids.
The report also notes that some researchers have advocated caution over the use of AI and blockchain in the energy sector, as both technologies require a lot of energy to operate, increasing demand on energy production. Many technologists are instead focused on improvements in the core technologies of low-carbon energy, such as advanced, high capacity, wind turbines, creating a cycle whereby each new generation of the technology is more efficient.
His Excellency Saeed Mohammed Al Tayer, Managing Director and CEO of Dubai Electricity and Water Authority (DEWA) and Chairman of Dubai Future Council on Energy, said: "In line with the directives of our wise leadership, the UAE is working to anticipate and convert the most obvious as well as the most unlikely challenges into opportunities for our young people. These efforts are part of the country's ongoing drive to promote sustainable development in its preparations for the historic UAE Centennial – that aim to make the UAE the best country in the world by 2071. As part of this priority, we continue to expand clean and renewable energy projects, and focus on integrating digital and disruptive Fourth Industrial Revolution technologies.
For his part, His Excellency Khalfan Belhoul, CEO of Dubai Future Foundation, said: "That the leadership of the UAE adopts a unique vision for the energy sector and its pivotal role in the future of sustainable development based on foresight, anticipating challenges, studying changes in demand and consumption, and harnessing future opportunities through the use of advanced technologies such as Artificial Intelligence, Blockchain, and others.
Belhoul pointed to the importance of accelerating the implementation of national initiatives aimed at employing the latest advanced technologies in the field of energy production, enhancing reliance on renewable energy sources, encouraging innovative ideas in the field energy, expanding the scope of sustainable energy use in the manufacturing and electricity production sectors, and learning from best practices globally within the energy sector."
As for recommendations the report highlights that Digitalization initiatives, if not already in place, will need to be developed further to allow for further interconnectivity within the local energy market. This will include incorporating technologies such as AI, IoT, and blockchain.
In addition, localization of materials and supply chains will become even more necessary during and post COVID-19, given the volatility around production and investment in global markets. It is important to note however, that the energy sector has not been affected in all of its operations and strategic components due to the continuing availability of energy capacity and spare parts.
Finally there will need to be greater investment in renewable and alternative energy. There will also need to be a greater focus on the circular economy, to reap the largest benefit from clean energy.