Global News
Government
South Korean Prosecutors Trace Illicit Funds Linked to Terraform Labs Co-Founder Do Kwon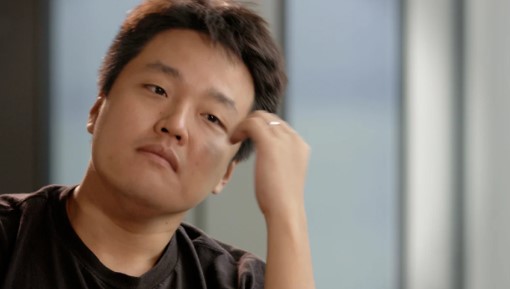 Prosecutors in South Korea have discovered illicit assets worth 414.5 billion won ($314.2 million) associated with Do Kwon, the co-founder of Terraform Labs, and his associates.
They have linked approximately 91.4 billion won ($69 million) of the total illegal assets directly to Kwon. However, none of Kwon's assets can be recovered by the South Korean authorities as he reportedly converted most of his funds into Bitcoin, using overseas crypto exchanges, rather than investing in physical assets. This information was reported by a local media outlet, KBS.
According to Cointelegraph, earlier investigations by the United States Securities and Exchange Commission found that Kwon had siphoned nearly $100 million worth of Bitcoin from Terra after its collapse. Another report published in South Korean media, based on an SEC interview with former Terraform Labs, accused Kwon of siphoning $80 million a month prior to the ecosystem's collapse.
In light of these findings, South Korean authorities have asked Binance to halt any withdrawal requests related to Kwon, and Binance has confirmed that they are cooperating with prosecutors and offering assistance as needed.
In the latest development, South Korean prosecutors are actively seeking to recover illicit funds associated with Terraform Labs executives following the collapse of the Terra ecosystem.
On April 3, the prosecutors took action to prevent former Terra employees from selling assets that may be related to legal cases. They seized properties, including homes in Seoul belonging to former CEO Shin Hyun-seong and others, as well as filing foreclosure actions against foreign-registered vehicles, lands in Hwaseong and Gapyeong in Gyeonggi-do, and Taean in South Chungcheong Province.
It is worth noting that Terra was a thriving cryptocurrency ecosystem until it collapsed in May 2022, with a value of $40 billion. Initially, it was believed that the collapse was triggered by market factors, but it was later discovered that it was a clear case of fraud, with former CEO Kwon being at the center of the controversy.
According to on-chain data, one entity sold over $450 million worth of UST, the TerraUSD stablecoin, in the three weeks before UST's depegging.
UST began to collapse four days after the last sale. The entity behind the large UST sell-off was Terraform Labs. Despite an arrest warrant from South Korean authorities and an Interpol red notice against his name, Kwon managed to evade arrest for almost a year until he was caught in Montenegro on March 23.