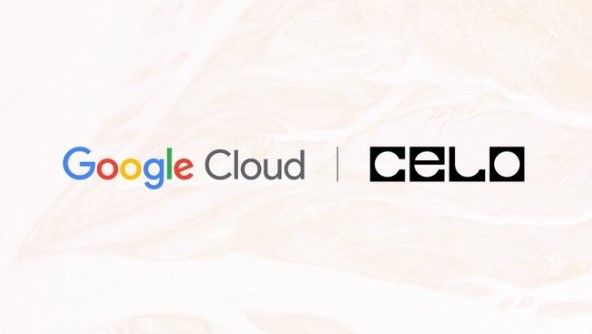 Celo, a mobile-based proof-of-stake layer 1 blockchain protocol, has teamed up with Google Cloud, a renowned technology company, as announced in a recent blog post.
This collaboration aims to assist startups in the Celo network that are devoted to sustainability, offering them the necessary resources and support to create and expand Web3 applications that prioritize environmental sustainability.
The Celo Foundation's blog post indicates that the alliance will focus on various areas, including minimizing energy consumption, reducing carbon footprints, and promoting sustainable business practices.
To accomplish these goals, Google Cloud's expertise in cloud computing and sustainable technology will be combined with the Celo Foundation's expertise in blockchain and decentralized finance (DeFi).
In addition, Google Cloud plans to provide credits to founders who are building on the Celo platform for their Cloud and Firebase usage. This will allow startup founders to access the infrastructure and services of the tech giant's Cloud at a reduced cost, making it easier for them to build and expand applications.
Furthermore, the announcement revealed that the Google Cloud core team would guide the Celo Foundation's founders in the Residence program, which supports early-stage startups building on the Celo platform.
The tech company also plans to collaborate with other firms, such as Coinbase Cloud, in providing project support to the startups participating in the virtual Celo camp accelerator, an eight-week program designed to help early-stage startups launch on the Celo platform.
Richard Widmann, Head of Strategy, Web3, and Google Cloud, stated that the partnership with Celo and the Web3 startup community would aid in achieving Google Cloud's vision of promoting secure, scalable, and sustainable innovation through technology.
It is worth noting that for several years, Google has been exploring the possibilities of blockchain technology and its potential applications. The tech giant has also participated in various initiatives related to blockchain and cryptocurrencies.
One of Google's significant collaborations took place in 2019 when it joined forces with Chainalysis, a blockchain analytics firm. This partnership aimed to provide enhanced data analytics and security solutions to crypto companies to prevent money laundering by assisting financial institutions and law enforcement agencies.
Moreover, in 2018, Google collaborated with Digital Asset, a blockchain firm, to create a secure and transparent way of tracking and verifying the supply chain of goods.
This initiative aimed to track the movement of goods from the source to the end consumer using blockchain technology, which provides an unalterable record of the transactions.
Overall, Google's participation in the blockchain and crypto industry demonstrates its awareness of the potential of this emerging industry and its technology. It also showcases Google's commitment to exploring new use cases and applications for this innovative technology.