Global News
NFT
Unofficial Trump NFT Collection Goes Viral Amid Controversial Indictment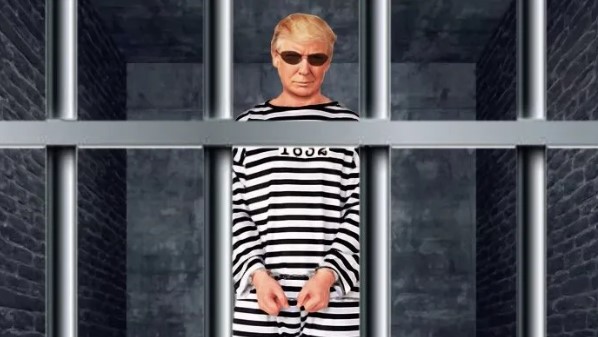 An NFT collection featuring ex-US President Donald Trump is becoming popular following his unprecedented indictment on 34 criminal charges. However, the endorsed collection is not the only one, as an unofficial version is also gaining momentum, which replaces the heroic image with that of a prisoner donning prison garb.
According to Decrypt, the Ethereum-based collection, named Trump Criminal Digital Cards, appears to be an unapproved imitation of the Trump Digital Trading Cards, which the former president launched in December 2021, and both collections witnessed an increase in sales on Tuesday.
The launch of the Trump Criminal Digital Cards project occurred roughly two weeks ago, coinciding with growing speculation of Trump's potential indictment relating to payments he allegedly made to two women before the 2016 U.S. elections to suppress publication of their sexual encounters with him.
The collection consists of 945 unique NFTs, and several sales made over the past day have been designated "Smart Money Buys" on the Nansen analytics platform, which tracks active traders.
The new collection draws inspiration from Trump's NFT collection, using his face, both in a smiling and pixelated version, in various jail cells and wearing different prison outfits, including one with a metal ball and chain attached to his ankle, which is among the rarer designs.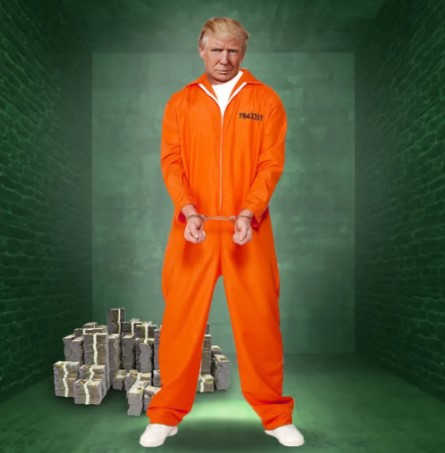 According to Nansen's data, the prison-themed version of Trump's NFT collection has seen a significant increase in its floor price and trading volume. In the past day, its floor price has risen to $31, equivalent to 0.017 ETH, while its trading volume has surged from 0.03 ETH to 1.13 ETH, reflecting a remarkable 3,600% increase.
Nevertheless, the legitimate Trump NFT collection has a higher floor price and trading volume. Trump Digital Trading Cards have seen trading volume worth $64,000 or 35 ETH over the past day, with the cheapest card listed at $937, based on data from NFT Price Floor.
Furthermore, according to Nansen, the market capitalization of Trump Criminal Trading Cards is estimated to be 12 ETH, which is worth less than $23,000. As for Trump's official NFT collection, it currently has a total market capitalization of $42 million.
Since its launch, Trump's authorized NFT collection has had a tumultuous journey, with NFTs originally minted for $99 each. The collection's secondary market price has recently been hovering above $1,000 per NFT, experiencing a brief surge after the news of the upcoming indictment was announced.