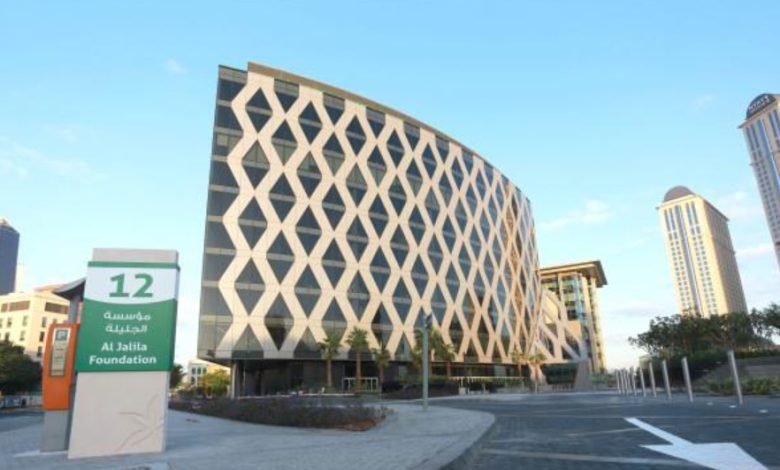 Al Jalila Foundation, a non-profit healthcare organization that aims to improve lives through medical innovation and is part of the Mohammed Bin Rashid Al Maktoum Global Initiatives, has announced the launch of the UAE's first-ever Non-Fungible Token (NFT) collection by a charity.
The collection, called "A Fingerprint on Humanity," was created by Emirati artist Maisoon Al Saleh and seeks to raise awareness and funds for patients in the UAE affected by life-threatening illnesses.
Al Jalila Foundation CEO, Dr. Amer Al Zarooni, stated that the charity is proud to be the first healthcare organization in the UAE to accept cryptocurrency donations, as part of Dubai's Metaverse Strategy to become a global hub for the metaverse community.
The NFT collection includes five unique pieces, each of which depicts a letter containing the word "hope" and representing a specific cause, such as cancer, diabetes, cardiovascular disease, mental health, and obesity.
The collection was inspired by Al Jalila Foundation's donor recognition wall, "Bassmat Rashid Bin Saeed," and features a fingerprint on each wax seal, symbolizing the enduring impact that every individual can make on society.
The collection of NFTs has been color-coded to represent specific charitable causes, with all profits from their sale going towards supporting the Al Jalila Foundation.
By owning one of these exclusive NFTs, collectors can leave a positive impact on society and create a lasting legacy.
The artist, Maisoon Al Saleh, urges other artists to utilize their creative abilities to support charitable causes. The NFT collection was unveiled at the Arts DAO Fest, a digital art and internet culture festival that brought together leaders and experts from around the world.
Anas Bhurtun, Co-founder and CEO of Arts DAO, expressed his excitement at the partnership with Al Jalila Foundation and their use of NFTs to raise funds for medical research and patient treatment.
The NFT collection is currently available for purchase on OpenSea using Ethereum and the ftNFT Marketplace using the UAE Dirham.