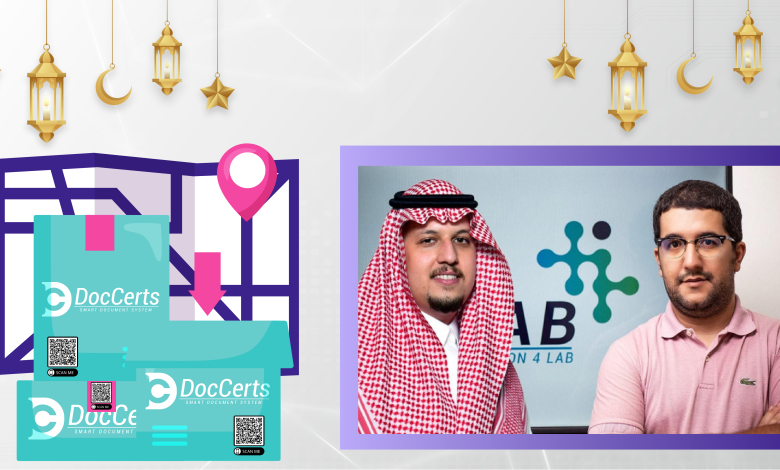 IR4LAB, a leading Saudi Arabian technology company that specializes in innovative technologies such as Artificial Intelligence and Blockchain, has used Blockchain technology during the holy month of Ramadan as part of its social outreach initiative.
By leveraging its Blockchain solution, DocCerts, the company has been able to track food packages that are being distributed to recipient families.
Using DocCerts, IR4LAB has issued a unique authenticity card for each package and assigned a unique ID and QR code to it.
Recipients can scan or enter the ID to obtain real-time details about the package delivered, including its source and contents.
Once the package is verified, an entry is added to the transaction history, allowing confirmation of receipt in real-time and eliminating the need for time-consuming reporting back to the donors.
In addition, the system has an approval workflow feature, which is especially useful for transactions that involve multiple stakeholders. This is often the case with charity initiatives that involve various organizations, including government entities, private corporations, and non-profit organizations.
Charity initiatives are crucial for strengthening the social fabric, fostering local and international cooperation, and improving the lives of many communities worldwide. However, they are susceptible to fraud and misuse, which can erode donor trust. Therefore, a traceability system based on Blockchain technology can be instrumental in mitigating these risks and enhancing transparency and trust.
Majd Jamal Alafifi, Co-Founder and CEO of IR4LAB, stated, "This is an excellent example of utilizing technology such as Blockchain for social good, and we are delighted to have successfully completed this unique initiative in the region."
Mohamed EL KANDRI, Co-Founder and CTO of IR4LAB, added, "We are proud to use our solutions to help our communities in a meaningful way, and we believe that new technologies can accomplish even more in line with the sustainable development goals, not only in the region but also worldwide."
IR4LAB intends to collaborate with stakeholders and charity organizations in the region to expand this pilot project further and leverage new technologies to achieve social development goals.