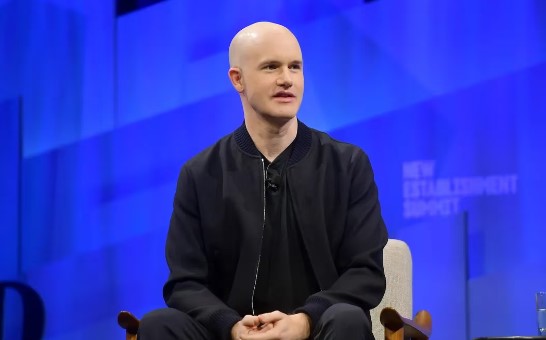 Coinbase CEO and co-founder, Brian Armstrong, has drawn a comparison between the Securities and Exchange Commission (SEC) and "soccer refs" in a game of pickleball.
He criticized the U.S. regulators for failing to reach a consensus on the rules of "this new game."
Armstrong made these comments following the revelation that his company had received a Wells Notice on March 22, which typically indicates the possibility of an enforcement action.
The ongoing debate surrounding who should be the primary body regulating cryptocurrency has added to the confusion.
Armstrong used a pickleball analogy to explain the most recent development, likening regulators to football and soccer referees who cannot agree on the rules of a new game.
He was referring to the SEC's issuance of a Wells Notice to Coinbase, which typically precedes an enforcement action.
Armstrong argued that the SEC's approval of Coinbase's application to go public in 2021 included a clear explanation of its asset listing process and 57 references to staking, but the SEC provided no clear rulebook on crypto regulations.
Coinbase's Chief Legal Officer, Paul Grewal, claimed that the SEC is unresponsive to attempts at engagement and enforces its actions without explanation.
The crypto industry has strongly criticized the recent notice sent to Coinbase, with many arguing that the SEC has changed its stance on the exchange, according to Cointelegraph.
Numerous individuals in the community have expressed their solidarity with Coinbase, stating that the exchange is battling for the entire U.S. crypto sector.
This comes as the ambiguous regulatory atmosphere prompts many crypto-related activities to move offshore, making it more difficult for the U.S. to retain its competitive edge in this sector.