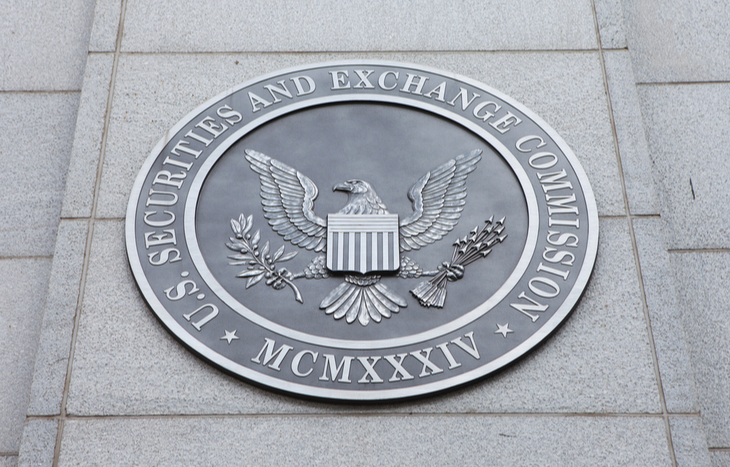 The United States Securities and Exchange Commission (SEC) has been facing allegations of exceeding its jurisdiction and unjustly categorizing cryptocurrencies as securities.
This time, the accusations arose in the context of the SEC's insider trading lawsuit against former Coinbase employees.
On February 22, the Chamber of Digital Commerce, a U.S.-based organization, submitted an amicus brief arguing that the case should be dismissed, according to Cointelegraph.
The group claimed that the lawsuit represents an extension of the SEC's "regulation by enforcement" strategy and aims to classify secondary market transactions as securities transactions.
According to Perianne Boring, the founder and CEO of the Chamber of Digital Commerce, the current case against ex-Coinbase employees represents a secretive and unprecedented attempt by the SEC to expand its jurisdictional reach, which could potentially harm the digital assets market in the US.
The Chamber argued that Congress had never authorized the SEC to encroach on the digital assets market, and pointed out that in other Supreme Court cases, regulators have been required to obtain Congressional authority first.
The Chamber further claimed that by acting without Congressional authorization, the SEC is causing chaos in the regulatory environment and hurting investors.
The Chamber also criticized the SEC's attempt to argue that secondary market trades in the nine digital assets mentioned in the insider trading case constitute securities transactions. This, the Chamber argued, is problematic and could lead to confusion.
Perianne expressed serious concerns about the SEC's attempt to classify tokens as securities in the insider trading case against third parties who had no involvement in creating, distributing, or marketing the assets.
The Chamber of Digital Commerce referred to the LBRY v SEC case in its brief, in which the judge had ruled that secondary market transactions should not be treated as securities transactions.
The judge was influenced by a paper by commercial contract attorney Lewis Cohen, which pointed out that no court had ever recognized the underlying asset as a security since the SEC v W.J. Howey Co. case, which established the precedent for determining whether a security transaction exists.
The recent amicus brief is similar to the one submitted by the Blockchain Association on February 13, which also explained that the SEC exceeded its authority in the case and is pursuing a "regulation by enforcement" strategy in the digital assets space.
It is worth noting that an amicus brief is a submission made by an individual or organization known as an amicus curiae, or "friend of the court." They are not involved in the case but can provide valuable information or perspectives to assist the court.
In July, the SEC filed a lawsuit against former Coinbase Global product manager Ishan Wahi, his brother Nikhil Wahi, and associate Sameer Ramani, accusing them of using confidential information acquired by Ishan to earn $1.5 million by trading 25 different cryptocurrencies.