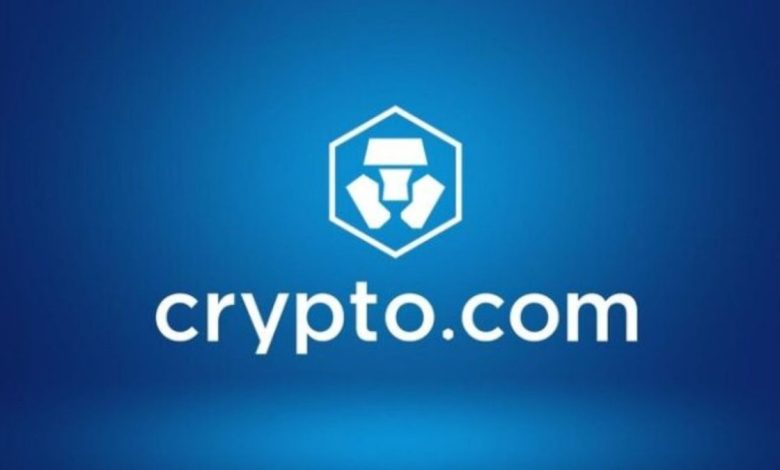 Crypto.com, a cryptocurrency platform based in Singapore, has announced that it has been granted a preparatory license for its minimal viable product by Dubai's Virtual Assets Regulatory Authority (VARA).
With the Minimal Viable Product (MVP) Preparatory license, Crypto.com has passed the second stage of the licensing process and can move towards obtaining an operational license in Dubai.
It cleared the first stage, with initial provisional approval from VARA in June 2022.
Once it receives its operating license, Crypto.com will be authorized to offer a suite of regulated virtual asset activities, including spot and derivatives trading, brokerage, margin/leverage trading, and over-the-counter (OTC) offerings for institutional investors.
The firm stated in its announcement that it will be able to provide these services in compliance with the regulations established by VARA.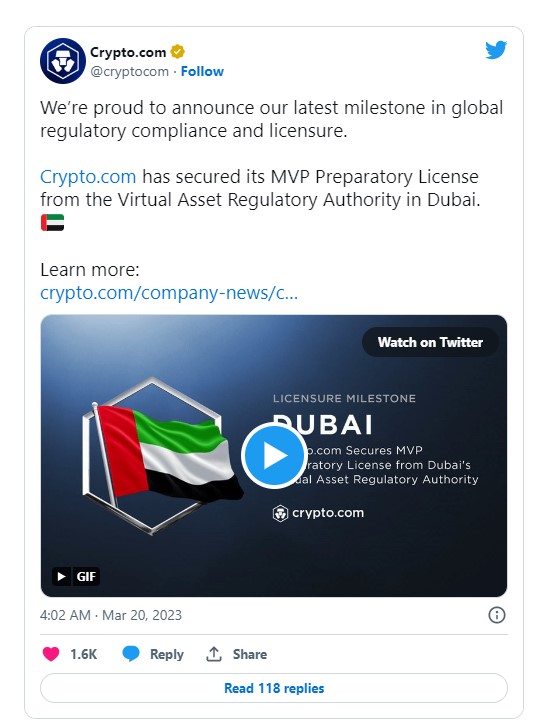 VARA's MVP Preparatory License Approval Process
During the preparatory stage of obtaining a license from Dubai's Virtual Assets Regulatory Authority (VARA), companies are required to meet all the prerequisites to operate as Virtual Assets Service Providers (VASPs).
According to Crypto.com, it received its preparatory license after undergoing a comprehensive review of its compliance procedures, including anti-money laundering (AML) capabilities, know your customer (KYC) policies, and ultimate beneficial owner (UBO) policies.
VARA also assessed the company's key personnel, governance procedures, cross-border security measures, and overall safety protocols.
According to Be In Crypto, Henson Orser, the Chief Executive Officer (CEO) of VARA, said, "VARA's regulatory framework will be instrumental in creating and managing a unique, resilient, and securely future-proofed ecosystem that delivers a sustainable and thriving global best-in-class VA market with secure cross-border interoperability."
The regulatory authority wants to establish a progressive regulatory framework to make Dubai an international crypto hub.
Last month, it released rulebooks for licensing, and non-compliance with the same, can result in penalties of up to 500,000 AED ($136,000).