Featured
The Metaverse is a New Frontier for Diplomacy, Report Shows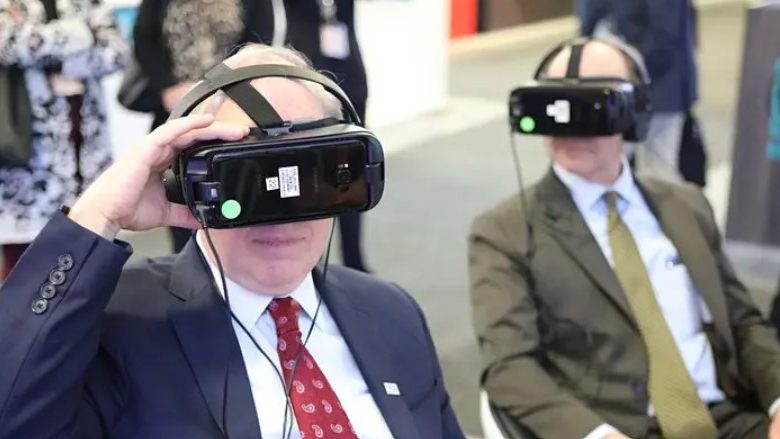 A recent joint report by Accenture and the Anwar Gargash Diplomatic Academy (AGDA) has suggested that diplomatic communities are increasingly interested in utilizing technology-based diplomacy in the metaverse.
The report, titled "Amplifying Diplomacy with the Metaverse," highlights the potential benefits of using the metaverse to encourage collaboration between nations, facilitate talent exchange across borders, and make dialogues more inclusive, effective, and environmentally friendly.
The report explains that by using web3 technologies like blockchain, diplomatic officials can take advantage of technology to make interactions between foreign officials from different countries more interactive, immersive, and imaginative.
However, the report also points out several challenges that must be addressed for the successful implementation of these interactions in the metaverse, including infrastructure readiness, technical obstacles, security, and privacy concerns.
Therefore, the report emphasizes the importance of enhancing strategic skills and streamlining administrative tasks in the metaverse to achieve success.
According to Dr. Seppe Verheyen, Senior Research Fellow at AGDA, communication technology advancements have enabled diplomacy to reach more people, and this was evident during the COVID-19 pandemic.
The diplomatic community has become increasingly open to tech-facilitated collaboration, and the report explores how metaverse technology can assist with consular tasks, negotiations, reporting, and training.
The report identifies five initial steps that diplomatic missions and governments can take to explore the potential of the metaverse, as it has a significant impact on how individuals, governments, and businesses interact.
The metaverse can serve as a platform for inclusive, effective, and collaborative international action, as explained in the report.
Recently, the World Economic Forum partnered with Accenture and Microsoft to unveil a working prototype of the Global Collaboration Village.
It is a purpose-driven metaverse where organizations can meet to learn, create solutions, and take action on the world's most pressing issues. This highlights the metaverse's potential to shape the present and future of diplomacy.