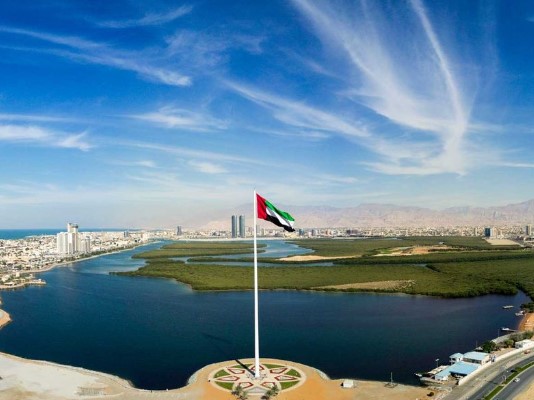 The Supreme Council Member and Ruler of Ras Al Khaimah, H.H. Sheikh Saud bin Saqr Al Qasimi, has enacted new laws to establish the world's first free zone dedicated to digital and virtual assets companies.
The Ras Al Khaimah Digital Assets Oasis will function as an independent governmental authority affiliated with the newly created Department of the Future under Law No. 2 of 2023.
The law provides the Digital Assets Oasis with financial, administrative, and legislative autonomy to operate as a free zone designed to promote innovation in the virtual assets sector.
This makes it the first of its kind in the world, offering a comprehensive and bespoke approach to innovation for digital and virtual asset companies.
Furthermore, Law No.1 of 2023 establishes the Department of the Future, which aims to diversify and boost the economic growth of Ras Al Khaimah while promoting its status as a hub for innovation and global business.
The department will be instrumental in driving the Emirate's economic development in the digital age and positioning Ras Al Khaimah as a leader in innovation and entrepreneurship in the virtual and digital asset sector.
His Highness Sheikh Saud expressed that the Emirate of Ras Al Khaimah has been a significant contributor to the UAE's diverse and sustainable economy, and with the country's emphasis on digitalisation and promoting businesses of the future, the RAK Digital Assets Oasis will serve as a gateway for global digital and virtual asset companies to establish and grow their operations.
The free zone aims to provide an innovative and inspiring environment that helps realise bright ideas with a transformative impact on the world. Its establishment will cement Ras Al Khaimah's reputation as a destination of choice for next-generation business ventures and the economy of the future, leveraging accessibility, agility, and livability to foster responsible innovation and position the UAE at the forefront of driving the most successful disruptive tech transformations of the coming decades.
The new free zone is also expected to encourage young talent to implement their ideas and drive global digital players to expand their footprint, creating new jobs and promoting inward investment to add incremental value to the economy.
Sheikh Saud appointed Sheikh Mohammed bin Humaid bin Abdullah Al Qasimi as Chairman and Dr. Sameer Al Ansari as CEO of RAK Digital Assets Oasis to lead the initiative.