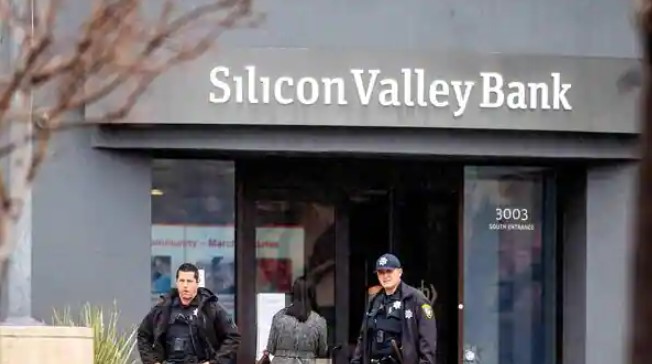 Shareholders have filed a proposed class action against SVB Financial Group and two of its top executives, Greg Becker and Daniel Beck, accusing them of concealing the vulnerability of its Silicon Valley Bank unit to a bank run caused by rising interest rates.
The lawsuit was filed in a federal court in San Jose, California, on Monday, and is likely the first of many lawsuits over the collapse of Silicon Valley Bank.
The bank was seized by US regulators on March 10th following a surge of deposit withdrawals.
Despite reassurances from US President Joe Biden and other policymakers, global bank stocks continued to suffer on Tuesday, causing some analysts to reconsider their outlook on interest rates.
US President Joe Biden attempted to reassure Americans that their banking system is safe and that emergency measures will be taken to guarantee customers' deposits in the wake of Silicon Valley Bank's collapse. However, his comments and the measures taken failed to alleviate concerns among investors about potential contagion across the banking sector.
On Tuesday, banking stocks in Asia continued to decline, with Japan's banking subindex experiencing the most significant fall, dropping 6.7% in early trade to its lowest level since December.
According to Damien Boey, chief equity strategist at Sydney-based investment bank Barrenjoey, bank runs have already started, and interbank markets have become stressed, despite liquidity measures being put in place.
Moody's downgraded the debt ratings of Signature Bank after its collapse and has put six other US banks under review for a possible downgrade.
Moody's also withdrew future ratings for Signature Bank, and it rated the bank's subordinate debt as "C."
Meanwhile, shareholders led by Chandra Vanipenta have filed a lawsuit against Silicon Valley Bank, accusing it of not disclosing how rising interest rates could weaken its business model, leaving it worse off than banks with different client bases.
SVB's $1.8 billion after-tax loss from investment sales led to a scramble to raise capital as customers demanded access to their deposits, which triggered concerns about the vulnerability of other banks to rising interest rates.
The lawsuit seeks unspecified damages for SVB investors between June 16, 2021, and March 10, 2023.
On Monday, SVB announced that it would consider strategic options for the portion of the company that remains after the loss of its primary banking business.
Meanwhile, the FDIC appointed Tim Mayopoulos, the former head of Fannie Mae, as the new CEO of Silicon Valley Bank.
In a message to clients, Mayopoulos reportedly stated that the bank is continuing to operate normally.