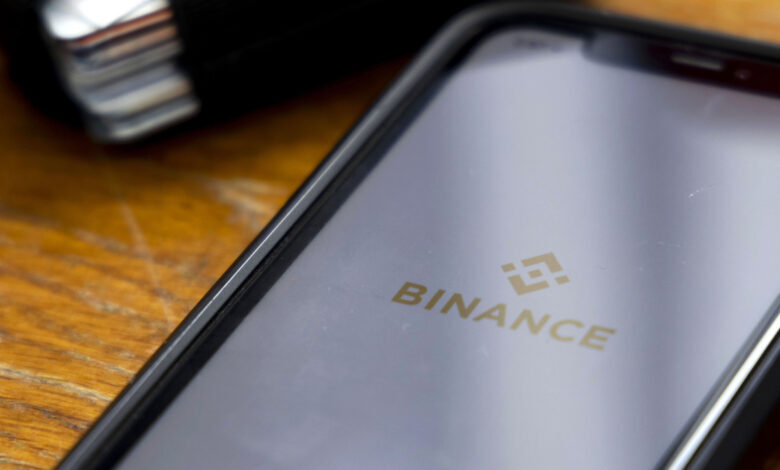 Binance is urgently seeking a new partner to handle the processing of British pound transfers on its trading platform.
This is due to the impending termination of services by its current partner, Skrill Limited.
In an email sent to Binance users on March 13, the cryptocurrency exchange revealed that Skrill will cease processing pound deposits and withdrawals via bank transfer and card on May 22.
Binance expressed regret at the news and informed its users that it is actively seeking a replacement for Skrill.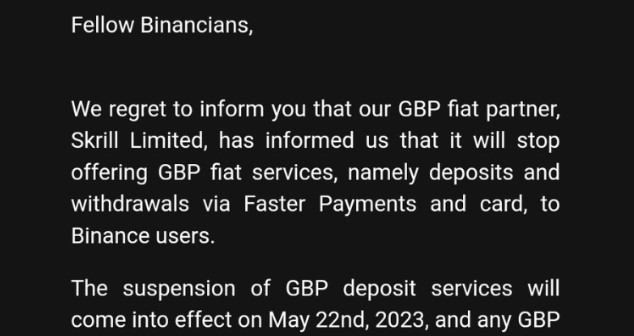 The trading platform is currently exerting efforts to locate another provider that can offer on- and off-ramp services for the British pound to users as soon as possible.
Skrill's services will be terminated in nine weeks, leaving Binance with a limited amount of time to find an alternative solution.
Nevertheless, Binance has assured its users that the termination of Skrill's services will not impact their Binance Accounts or any other Binance.com products or services.
The suspension of pound transfers for new users took place on March 13, although existing users can still access their pound balances.
Binance acknowledges the importance of these services to its users and is committed to finding a new solution for them. The change only affects less than 1% of Binance users, according to Cointelegraph.
According to the spokesperson, all other fiat currencies, as well as buying and selling cryptocurrencies on Binance.com, are still available for depositing and withdrawing, including bank transfer options in other fiat currencies supported by Binance, and direct credit or debit card purchases of cryptocurrencies.
Binance has faced other service provider issues recently, such as the temporary suspension of USD bank transfers on February 8th without explanation, except to say that they were working on restarting the feature as soon as possible.
The suspension did not apply to the U.S.-based independent entity, Binance.US. On January 21st, Binance's primary banking partner, Signature Bank, reportedly shuttered, banned U.S. dollar transfers below $100,000 on the trading platform, and this service ceased on February 1st.
On January 23rd, Binance announced that Binance users from 143 countries would no longer have access to the SWIFT U.S. dollar bank deposit and withdrawal channel.
The United States, United Kingdom, Australia, France, and Germany were among the few countries exempted from this change.