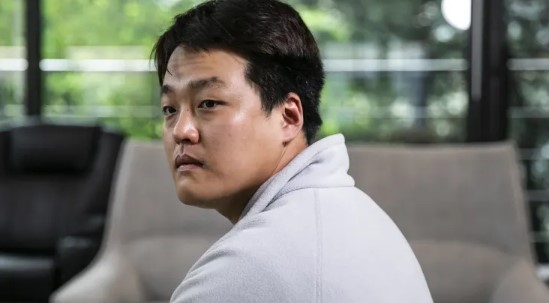 In a recent court filing in the Southern District of New York, the U.S. Securities and Exchange Commission accused Do Kwon, the founder of blockchain platform Terraform Labs, and his company of defrauding investors through a multibillion-dollar scheme.
Kwon, who was the main developer of two cryptocurrencies that had a significant impact on the crypto markets last year, allegedly sold unregistered securities to investors in a series of inter-connected digital assets, raising billions of dollars from them starting April 2018.
In addition to the allegations of fraud against Terraform Labs and Kwon, the SEC has accused the company of violating U.S. securities laws by creating the Mirror Protocol, a platform that allowed users to create "mAssets," which are crypto versions of traditional assets that mimic their price behavior.
The SEC claimed that Terraform Labs conducted this swap through the MIR token, making it the first crypto-related lawsuit of its kind. The SEC's contention that wLUNA is a "receipt" for a security is also a first.
The U.S. Securities and Exchange Commission did not disclose Do Kwon's current location in its court filing. However, in September of last year, a South Korean court issued an arrest warrant for Kwon claiming he was residing in Singapore, but the Singapore Police Force has denied that he is presently in the city-state. Kwon was not available for comment at the time.
TerraUSD, an algorithmic stablecoin designed to maintain a 1:1 ratio with the U.S. dollar, derived its value from another paired token called Luna.
TerraUSD, also known as UST, had a market cap of over $18.5 billion and was one of the top ten cryptocurrencies before it lost its 1:1 dollar peg in May 2022, which led to the tokens losing almost all their value.
According to the SEC's complaint, the firm and its founder, Do Kwon, misled investors about the stability of UST and the potential for its tokens to increase in value.
Investors globally suffered a total estimated loss of $42 billion, according to blockchain analytics firm Elliptic.
The market turmoil following TerraUSD's collapse also resulted in the failure of several significant crypto companies, including U.S. crypto lender Celsius Network and Singapore-based crypto fund manager Three Arrows Capital.
Kwon's location remains unknown, with a South Korean court issuing an arrest warrant for him in September 2021 while alleging that he was residing in Singapore, which the Singapore Police Force denied.
However, dome Korean officials believe that Kwon is living in Serbia, but Kwon disputes that he is evading authorities.
Two South Korean prosecutors flew to Serbia in February in an attempt to locate Kwon, but their efforts were unsuccessful.