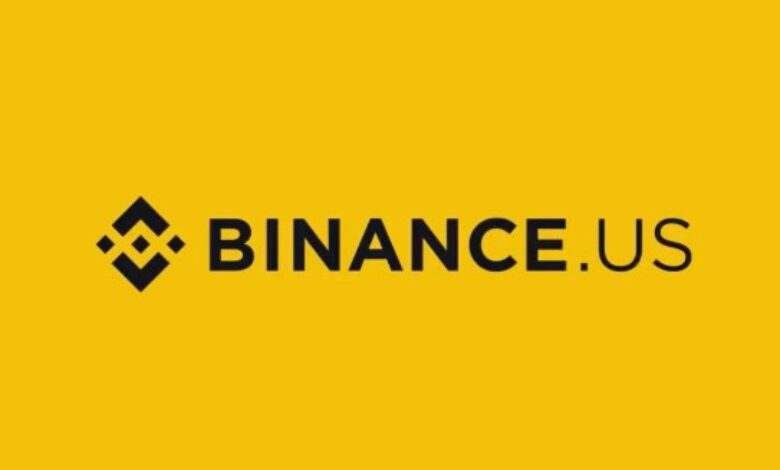 Bank records and internal company communications reveal that giant crypto exchange Binance had undisclosed access to a bank account belonging to its supposedly independent American partner.
The exchange then proceeded to transfer substantial amounts of money from the account to a trading firm managed by Binance's CEO, Changpeng Zhao.
During the first quarter of 2021, the Binance.US account held at Silvergate Bank in California saw over $400 million transferred to Merit Peak Ltd, as per the reviewed records for that period.
According to the same records, the Binance.US account was registered under BAM Trading, the exchange's operating company in the United States.
Transfers to Merit Peak began towards the end of 2020, as evidenced by company messages.
The reason for the large transfers and whether the money belonged to customers of Binance.US could not be determined.
The exchange's public terms of use, during that time, stated that customers' dollar deposits were held at Silvergate Bank and a custodian company in Nevada named Prime Trust LLC. According to the bank records, Prime Trust made wire transfer deposits totaling $650 million into the Binance.US account during that quarter.
Kimberly Soward, a spokesperson for Binance.US, did not address Reuters' inquiries regarding the bank records' detailed transfers. In a statement, she remarked that Reuters' reporting utilized "outdated information," without providing any further explanation.
Soward added that "Merit Peak is neither trading nor providing any kind of services on the Binance.US platform," and that only employees of Binance.US had access to the U.S. company's bank accounts. Soward did not specify when Merit Peak's activities ceased.
Moreover, Binance CEO Zhao, and Prime Trust did not provide responses to specific inquiries regarding the transfers. A representative from Silvergate bank mentioned that the institution refrains from commenting on individual customers.
Messages reviewed by Reuters indicate that Binance.US executives were apprehensive about the outflows, as the transfers were being conducted without their awareness.
In late 2020, Catherine Coley, the former CEO of Binance.US, sent a message to a Binance finance executive requesting an explanation for the transfers, referring to them as "unexpected" and mentioning that they had not been discussed earlier.
Reuters could not track the whereabouts of the $400 million. As per an individual with first-hand knowledge of the transfers, a portion of the sum was sent to the Silvergate account of a Seychelles-based firm known as Key Vision Development Limited.
In a 2021 corporate filing by a different Binance entity, CEO Zhao was identified as a director of Key Vision. A former executive from Silvergate verified that Key Vision had an account at the bank during that period.
Money transfers indicate that Binance, a global exchange that is not authorized to operate in the US, controlled Binance.US's finances despite claiming the US entity operates independently as its partner.
Both the Securities and Exchange Commission and the Department of Justice are investigating whether Binance is violating financial regulations by using Binance.US as a cover for US operations.
As a matter of fact, Binance created Binance.US in 2019 as a de facto subsidiary to divert US regulators' attention from the global exchange.
Although Binance.US CFO Jasmine Lee claims that Binance.com has no financial ties with Binance.US, documents and messages reveal otherwise.
Susan Li, a Binance finance executive, and some senior Binance.US employees had access to the Binance.US Silvergate account, and records show $1.3 billion in transfers from corporate clients trading on Binance.US between January and March 2021.
The Securities and Exchange Commission and the Department of Justice declined to comment on the investigation.
Story background
In November 2020, Binance.US joined the Silvergate Exchange Network (SEN) for corporate clients. Merit Peak gave Binance.US $5 million to fund the minimum balance of the exchange's new SEN account. Soon after, transfers to Merit Peak began.
Coley, CEO of Binance.US, flagged a "very large withdrawal" by Merit Peak of $7.5 million from the Binance.US account.
The transfers to Merit Peak were referred to as "withdrawals" since Binance.com employees were initiating them.
Coley asked the team leader of Binance's finance department to advise Binance.US staff in the future when the SEN account was close to hitting its limit.
In January to March 2021, Merit Peak received 89 transfers from the Binance.US SEN account totaling $404 million. Almost all transfers to Merit Peak were for precise million-dollar figures, made at one- or two-day intervals.
These transfers often immediately followed a deposit into the Binance.US account by Prime Trust.
Merit Peak then transferred funds from its Silvergate account to the account belonging to Key Vision, a Seychelles firm. In other words, Binance.com was directing international customers on its platform to deposit dollars into Key Vision's Silvergate account.
In April 2021, Binance.US replaced Coley as CEO.