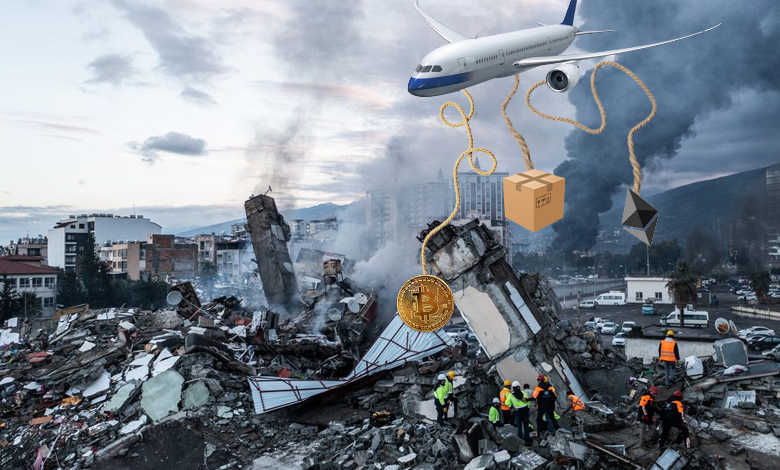 A devastating earthquake has struck Turkey and Syria, claiming the lives of more than 16,000 individuals and leaving destruction in its wake.
Rescue teams are making every effort to locate and assist those who have survived but are trapped beneath the rubble.
The earthquake, one of the most potent to occur in the region in recent times, took place early Monday morning and generated tremors that reached as far as Lebanon, stirring residents from their slumber.
Both Turkey and Syria are grappling with the aftermath of the quake and the damage it has done to the infrastructure, leading to a cross-border humanitarian crisis.
In response, the global community has rallied to offer aid and support. People have been contributing funds through the internet and social media platforms, supporting local and international aid organizations.
AFAD Turkiye, the Turkish government's disaster response agency, and Ahbap, a non-government organization, are at the forefront of organizing aid efforts.
To maximize the impact of these efforts, Levent announced that Ahbap has established cryptocurrency addresses to accept donations in various forms of digital currency.
Moreover, a Turkish artist and art director, Refik Anadol, has initiated a crowdfunding campaign using an Ethereum address to gather contributions. The collected funds will be directed to both AFAD Turkiye and Ahbap.
In the Web3 industry, various companies have stepped forward to offer their support in response to the earthquake, either through monetary donations in crypto or fiat currency, or through physical aid.
According to Cointelegraph, Bitget, a crypto derivatives trader, has pledged 1 million Turkish liras (approximately $53,000), while Bitfinex, Keet, Synonym, and Tether have pledged a total of 5 million liras (approximately $265,500), and Gate.io has pledged 1 million liras (approximately $53,000).
The local Turkish crypto exchange Bitci sent an aid truck to the earthquake zone, and announced that all commission income for February will be donated to Ahbap in support of the Kahramanmaraş-centered earthquake. Icrypex has also announced its coordination efforts with AFAD and Ahbap.
BtcTurk, another Turkish crypto exchange, has donated 6 million liras ($318,000) to the Ahbap and Akut organizations, in addition to sending 1.2 million liras ($62,000) worth of clothing aid to the earthquake zone in collaboration with local governments.
The Turkish branch of ByBit and OKX have each pledged to provide aid in the form of $100,000 and 1 million liras (approximately $53,000), respectively.
NFT artist Pak, who is based in Turkey, also made sure to integrate NFTs into the relief plan. In fact, he tweeted about an Ethereum donation made to Ahbap, and has also hinted at the development of an NFT initiative that would provide long-term support to the affected communities.
Meanwhile, Gate.io, a prominent player in the Web3 space, has stated that it is exploring the possibility of launching an NFT-based aid initiative as soon as possible.
The recent earthquake in Turkey serves as a reminder of the importance of coming together in times of crisis. The outpouring of support from individuals, companies, and organizations from around the world is a testament to the generosity and compassion of the human spirit.
Whether it's through crypto or fiat donations, physical aid, or initiatives such as NFTs, it is crucial that we continue to support those affected by the disaster and work towards a brighter future.
Click here for more information on donation.