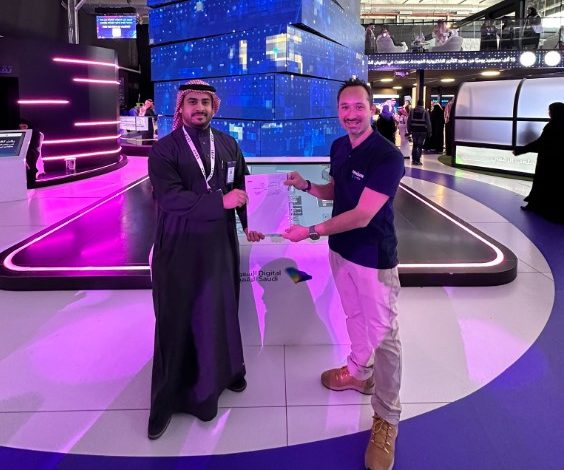 The co-founder and COO of The Sandbox, Sebastian Borje, announced on February 8th that his company and the Metaverse would be partnering with Saudi Arabia's Digital Government Authority (DGA), a digital government agency in Saudi Arabia that aims to improve the delivery of digital services by government agencies, enhance investment and economic value, and assess the performance and capabilities of digital government.
The collaboration was made official through a memorandum of understanding signed at the Leap Tech Conference in Riyadh.
The news of the partnership sent SAND token soaring by over 25% from the previous day. More information about the collaboration is set to be disclosed in the coming weeks, according to Borje.
It is worth noting that Saudi Arabia has been investing significantly in cutting-edge technology. In February 2022, the country announced its plan to invest over $6.4 billion in various cutting-edge technologies, including the Metaverse.
As part of this investment, Saudi Arabia is committing approximately $1 billion to NEOM Tech & Digital Company, which is developing its own metaverse. Additionally, the state-owned oil giant, Aramco, has declared its intention to invest $1 billion in the blockchain venture capital firm Prosperity7 Ventures.
Saudi Arabia is also exploring the implementation of a Central Bank Digital Currency (CBDC) and has conducted a demonstration experiment in collaboration with the United Arab Emirates (UAE) to verify the settlement of CBDC.
In 2021, the country reported that "distributed ledger technology will provide high performance."
The UAE is also involved in the advancement of Web3, including crypto assets and the metaverse. For instance, in July 2022, Prince Hamdan of Dubai announced the Dubai Metaverse Strategy with the aim of creating 40,000 jobs in the metaverse and growing its economy to a value of $4 billion.
The goal of the Dubai Metaverse Strategy is to expand its market size to over $4 billion within five years.
There is no doubt that GCC countries, including Saudi Arabia and the UAE, are aware of the huge potential that the metaverse holds. This is why, they are taking proactive measures to tap into this world.
By investing heavily in cutting-edge technologies, they aim to establish themselves as leading players in the emerging digital economy. The investment in the metaverse is part of their broader strategy to promote innovation, foster entrepreneurship, and drive economic growth in their countries. In fact, by creating jobs and growing their economies, these countries aim to maintain their competitiveness in the global market, and lead the way in the new era of digital transformation.
The metaverse has the potential to revolutionize the way people interact, transact, and entertain themselves, and GCC countries are determined to make the most of this opportunity.