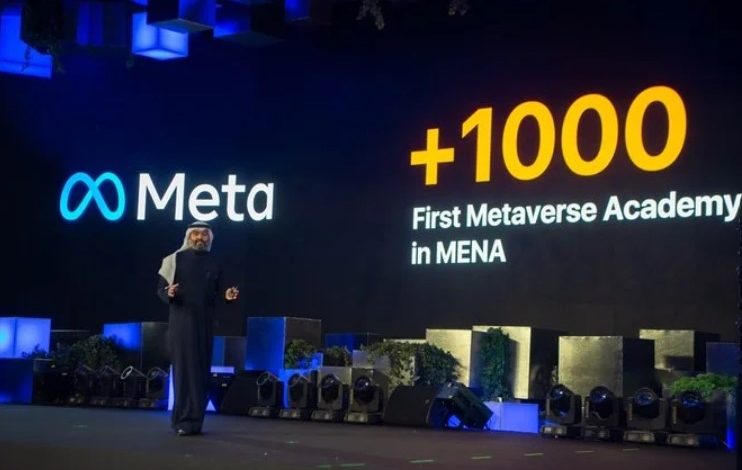 Meta Platforms, Facebook's parent company, has established the first metaverse academy in the Middle East and North Africa region in Riyadh, Saudi Arabia.
This initiative was announced by the Saudi Arabian Ministry of Communications and Information Technology at the Leap technology exhibition in Riyadh.
Tuwaiq Academy, which is set to commence on May 1st, aims to enhance the development of the metaverse technology by providing training to a targeted 1,000 individuals in its first 18 months.
The academy's curriculum will cover topics such as extended reality and raising awareness of the technology, and its graduates will be prepared to pursue careers in the metaverse industry.
As a matter of fact, the academy will offer three tracks, starting with a workshop introducing individuals to the metaverse, followed by online training to develop skills in augmented reality, and finally a professional training program to help job seekers find entry-level positions in immersive technologies.
The program aims to include at least 30% women participants and is open to anyone, regardless of their educational background.
According to Kojo Boakye, Vice President of Public Policy for Africa, the Middle East and Turkey at Meta, the Middle East and North Africa region has the potential to become a key player in the development of the metaverse and reap the economic benefits it will bring.
He stated that the region is already in high demand for the necessary skills and that Meta is committed to collaborating with educational institutions and policymakers to train the future builders of the metaverse and foster its development.
A study by Strategy& estimated that the metaverse technology could contribute $15 billion to GCC economies annually by 2030, with Saudi Arabia leading the charge, accounting for over $7.6 billion, or more than half of the total figure.
This is a reflection of the kingdom's aggressive efforts to harness the potential of the metaverse, which is why, the establishment of the first metaverse academy in Saudi Arabia bodes well for the growth of the technology in the region.
Countries such as the UAE, Bahrain, and Qatar have also implemented regulations and programs that encourage the use of such technologies. For instance, Kuwait has approved guidelines for digital banks, while Oman is exploring ways to regulate cryptocurrencies and virtual assets.
In addition to that, PwC estimates that the global economic opportunity presented by the metaverse could be worth between $8 trillion and $13 trillion, dependent on the level of investment by companies in the emerging innovation.
With such a huge potential for growth and innovation, the GCC countries recognize the importance of taking a pioneering role in this field and are therefore making efforts to do so. By becoming early adopters and innovators in the metaverse industry, they hope to secure a strong position in the market and reap the benefits that come with being ahead of the curve.