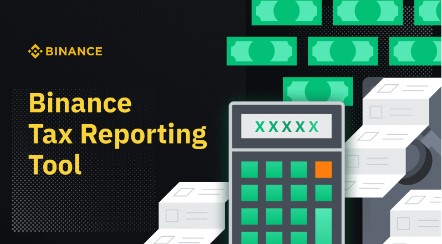 Binance has introduced a tax calculator that enables users to determine the taxes on their cryptocurrency trades.
The tool can handle up to 100,000 transactions and provide users with a report that summarizes their gains and losses for tax purposes.
At the moment, the tool is accessible only in France and Canada. However, Binance has stated that additional markets will be added later in the year.
Binance has not given any specific details about the expansion of its tax calculator to other countries. As of now, Binance Tax only works with the Binance Wallet and does not have any integrations with other platforms or wallets.
The crypto exchange intends to explore such integrations in the future and is evaluating which improvements would be most beneficial for the product.
It should be noted that Binance Tax does not encompass all types of crypto transactions, such as futures trading and NFTs, but it does support spot trades, crypto donations, and blockchain fork rewards.
The timing of Binance's new tax tool may have come too late for some traders, as the deadline for cryptocurrency tax filing in countries like the UK has already passed (January 31). Nevertheless, the deadline for U.S. traders is April 18, but it is uncertain if the tool will be accessible to them by then.
Long-term investors in cryptocurrency may not have significant capital gains to report, given the bear market that persisted throughout the last tax year.
Despite a recent upward trend in the beginning of 2023, crypto asset prices generally decreased in 2022. However, it appears that the indicators for digital asset flows at the end of January for the new year are positive.
It is worth noting that Binance's launch of its tax tool follows a month after the company joined an association aimed at ensuring compliance with global sanctions.
Over the past year, regulators have increased their oversight of the cryptocurrency industry, especially in the wake of the FTX crisis.
For instance, the Securities and Exchange Commission in Thailand recently declared its intention to strengthen regulations in the crypto industry with a focus on safeguarding investors.
Regulators in South Korea and the Netherlands have also been investigating crypto exchanges for noncompliance with local regulations.
The US regulators have also taken notice of the crypto sector. Cryptocurrency exchange Kraken had to reach a settlement with the US Treasury Department's Office of Foreign Assets Control for compliance violations.
In December 2022, the US Securities and Exchange Commission called on companies to reveal their exposure to crypto bankruptcies and risks.
Meanwhile, a House committee chair reintroduced a bill on crypto innovation, which enables companies to obtain an "enforceable compliance agreement" with federal agencies.