Events
Global Icons Convene at LEAP23 to Drive Economic and Social Progress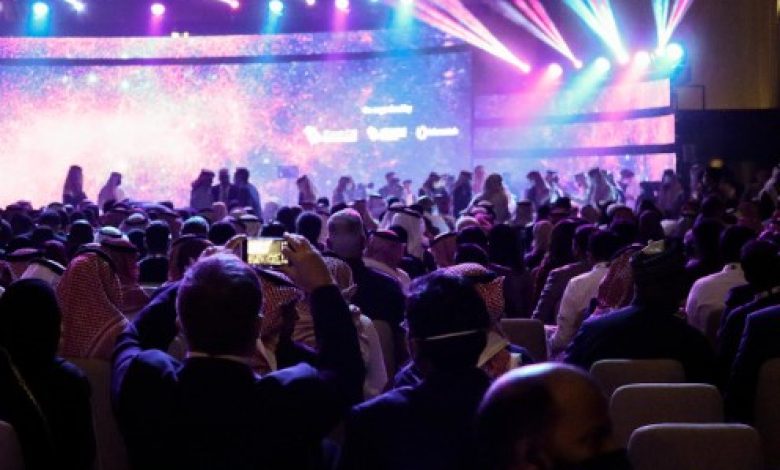 A slew of billion-dollar investments set to power Saudi Arabia's Vision 2030 objectives, empower massive economic and societal change, and transform the Arabian Gulf nation into a global technology leader will take centre-stage at LEAP23 this week, as the world's most visionary tech event begins a four-day run at Riyadh Front Expo Centre tomorrow, February 6.
Running until February 9, LEAP23 boasts an exhibitor and convention line-up of transformational talent, a product showcase of advanced and generative technology potential, and a celebrity cast of billionaire entrepreneurs, business magnates, sporting heroes, and musical icons turned futurists and financiers. Together, more than 720 speakers from some 50 countries will explore ideas that will change lives, alter work patterns, and unlock unrealised and as-yet unimagined economic potential across 11 conference streams.
Music phenomenon and tech advocate will.i.am joins Spanish FIFA World Cup legend and NFT champion Carles Puyol to combine inspirational insights with thought-leadership debates alongside C-suite executives from some of the biggest names in business, including Aramco, Zoom, Google, Oracle, SAP, and NEOM.
Meanwhile, a host of world-renowned entrepreneurs and figureheads from Tim Draper, the billionaire venture capitalist and founder of Draper Associates, to John Lee, the chief executive of Hong Kong SAR, will also be present across the event's four days.
Having established instant credentials as the world's most visionary and valuable technology event  following its 2022  launch event, when more than US$6 billion worth of business deals were signed, LEAP23 is gathering an unprecedented following of tech leaders who acknowledge Saudi Arabia as a potential global rival to Silicon Valley.
For American camera and social media innovator Snap Inc, Augmented Reality (AR) will hallmark its LEAP23 focus, said Abdulla Alhammadi, the company's Regional Business Lead for Saudi Arabia. AR's potential now extends well beyond social media, he added.
In addition to that, Sweden's Ericsson believes Saudi's investment in cellular technology and frontrunner 5G nation mindset are turning the country into "a breeding ground for innovation" in the run-up to its Vision 2030 realisation.
Håkan Cervell, Vice President and Head of Customer Unit at Ericsson Middle East & Africa, revealed the existing company will look to nurture partnerships at LEAP23 to help Saudi Arabian businesses towards sustainability.
More than 100,000 tech innovators and disruptors will be at LEAP23 to help fast-track Saudi's economic and societal transformation. The enduring legacy of this year's event, which is powered by the Ministry of Communications, and Information Technology (MCIT) in conjunction with Tahaluf – a strategic joint venture co-owned by Informa PLC and SAFCSP – is expected to be a huge catalogue of breakthrough products, ideas, and partnerships.
LEAP broke all tech event records during its launch outing, and organizers Informa Markets believe this year's iteration – which will also feature more than 90 global startups pitching for a share of a US$1 million prize fund – will further raise the bar.
For more information, please visit https://www.onegiantleap.com