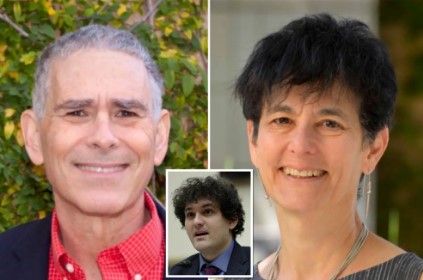 FTX's legal team is requesting to question the immediate family members of the former CEO, Sam Bankman-Fried, regarding their personal wealth in bankruptcy court.
According to Bloomberg, the lawyers have asked the judge to allow them to question the father, mother and brother of SBF under oath about any financial benefits they may have received from the exchange.
Additionally, other executives from FTX may also be questioned in an effort to locate assets related to the bankrupt crypto exchange.
Joseph Bankman, a law professor at Stanford Law School, who reportedly canceled classes due to the FTX controversy, served as a tax advisor to the exchange's employees and provided recommendations for hiring the company's legal team.
Along with his wife, Barbara Fried, who is also a law professor at Stanford, Bankman helped secure the $250-million bail for SBF using equity from their California home.
In 2020, Gabriel Bankman-Fried, Sam's brother, helped establish Guarding Against Pandemics, an advocacy group that aims to prevent future pandemics like COVID-19.
Some funds from SBF went directly to the group, which supported federal lawmakers, and he and his brother also personally contributed to certain campaigns.
It is uncertain if questioning the relatives of Sam Bankman-Fried, if Judge Dorsey allows subpoenas to be issued, would lead to the discovery of any "undisclosed" funds related to FTX by the authorities.
Joseph Bankman, the father of Sam, has reportedly retained a lawyer in light of his son's criminal case. However, any testimony in this scenario would be part of FTX's bankruptcy proceedings.
Sam Bankman-Fried is facing eight criminal charges, including wire fraud and breaking campaign finance laws.
Since his extradition from the Bahamas and appearance in court in the United States, he has mostly been restricted to his parents' residence, with his trial set to begin in October.