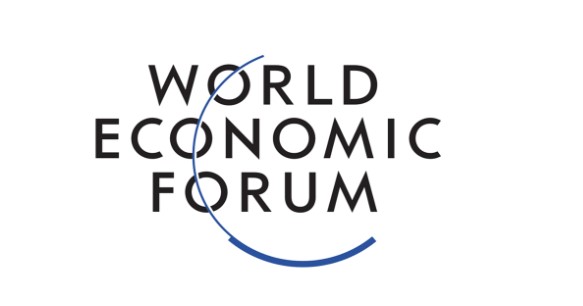 The subject of the metaverse has been a hot topic at the World Economic Forum's 2023 event in Davos, Switzerland. As a matter of fact, the future design of the internet is seen as having the potential to revolutionize a wide range of industries, not just as a virtual reality game.
The WEF unveiled a working prototype of its metaverse project, called the Global Collaboration Village. This platform aims to be a space where organizations can work together and take action to address pressing global issues.
Klaus Schwab, the WEF's founder and executive chairman, has stated that this new form of technology-enabled human interaction is likely to become a part of our daily lives, and that leaders from business, government and civil society must come together to create an economically viable, interoperable, safe, equitable and inclusive metaverse.
The Global Collaboration Village, built using Microsoft Mesh, is a new platform that allows people in different physical locations to join shared holographic experiences on various devices, using Azure technology.
The metaverse platform has formed partnerships with Microsoft, Accenture and 80 other organizations, offering a town hall for sessions, meetings and workshops, as well as virtual collaboration spaces. Companies will also have the opportunity to create their own hubs to demonstrate their projects.
to Klaus Schwab also mentioned that the Village aims to use the capabilities of the metaverse to find solutions for global issues in an open, inclusive and sustained manner. He emphasized that for widespread adoption, the metaverse must demonstrate that it can not only replace current methods but also enable new and more effective ways of doing things.
Schwab has referred to the Global Collaboration Village as the "first global, purpose-driven metaverse platform," and said that it is designed to promote sustained public-private cooperation and to stimulate action to achieve significant results.
He further stated that this platform is inclusive and responsible, it will be a space for brainstorming and imagining different possibilities, testing ideas and systems in a transparent and safe way, and envisioning what multi-stakeholder collaboration in the future could look like.
Industrializing the Digital World: The Metaverse and the Next Wave of Progress
During a panel discussion centered around the concept of an industrialized metaverse, experts highlighted how the metaverse is mirroring the industrial revolution, which will see the introduction of Web3 technologies into various industries that shape our daily lives.
According to Abdullah Alswaha, the Minister of Communications and Information Technology of Saudi Arabia, this shift is necessary as the current digital world is not sufficient for the 21st century. He believes that integrating the metaverse with our current digital communication infrastructure would be beneficial and is a strong supporter of the metaverse as the next wave of immersive experiences for consumers, companies and industries.
Åsa Tamsons, the Senior Vice President and Head of Business Area Technologies at Ericsson, highlighted that the technology is already being applied in the healthcare, automotive, and consumer electronics industries, and holds significant potential to enhance retail onboarding.
Recently, there has been a surge of interest in establishing a presence in the metaverse, with multiple companies and governments filing trademark applications and announcing their metaverse plans.
On Tuesday, South Korea revealed the launch of "Metaverse Seoul," a virtual version of the country's capital city aimed at improving the efficiency of public administration services.
Citizens will be able to use personal avatars to navigate the platform and access various services such as obtaining proof of citizenship, tax counseling, youth mentoring, and a support center for struggling businesses.
Also, in December, Starbucks introduced "Starbucks Odyssey," an extension of Starbucks Rewards that utilizes Web3 technology and offers new benefits and experiences for members. Early participants of the platform have the opportunity to complete Starbucks Odyssey 'Journeys', a series of interactive activities where they can earn collectible 'Journey Stamps' (NFTs), which will unlock access to new benefits and experiences.