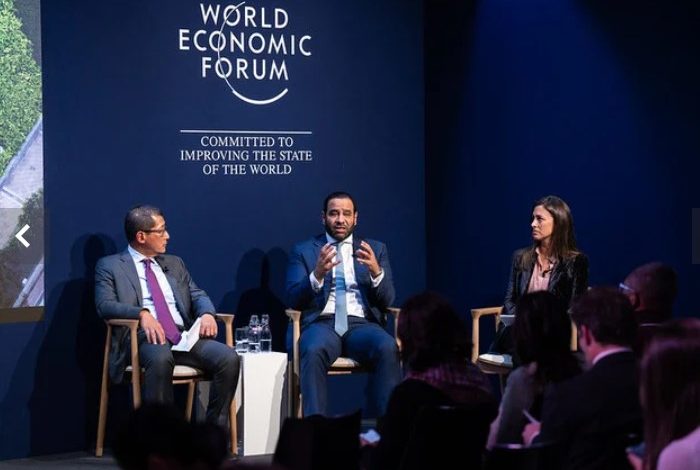 Based on the information that the Saudi Minister of Communications and Information Technology, Abdullah Al-Swaha, shared during a session at the World Economic Forum in Davos, Switzerland, the Kingdom of Saudi Arabia is embracing the use of metaverse technology in the planning and development of some of its major projects.
Al-Swaha specifically cited the NEOM and Red Sea projects, which were first tested in the digital world using metaverse technology before production began. This approach allowed for more efficient planning and reduced errors and costs.
Additionally, companies like Aramco and Sabic have also employed this method which has lowered carbon emissions and prevented flaring.
Bernd Montag, CEO at Siemens Healthineers, also present at the WEF session, added that the medical sector has also seen significant benefits with the use of virtual human digital copies, with some hospitals already using the technology for surgeries resulting in fewer errors and greater efficiency.
Al-Swaha also emphasized the importance of regulatory oversight in order to ensure that the technology is used for the benefit of society.
It is important to note that NEOM is a planned smart city in Tabuk Province in northwestern Saudi Arabia. The site is north of the Red Sea, east of Egypt across the Gulf of Aqaba, and south of Jordan.
The city's plans include multiple regions, such as a floating industrial complex, global trade hub, tourist resorts, and a linear city – all powered exclusively by renewable energy sources.
During a session called "Bold New Cities Take the Stage" at the World Economic Forum, Rayan Fayez, deputy CEO of the project, stated that traditional cities were created to meet the requirements of previous eras and now struggle with issues such as urban sprawl. NEOM, on the other hand, is being developed with an emphasis on future-oriented and sustainable design.
"When you have a region that you are starting from scratch with no legacy, we have the ability to experiment and design how it should be for the future, rather than being anchored to what it was designed for in the past," he said.
He added, "So everything we're doing in NEOM today is only on 5 percent of the landmass. The idea behind it is really to build not only a big and impressive real estate development, but also a real economy behind it."
Fayez stated that the majority of NEOM would be designated as a natural reserve and that the city would be powered solely by clean, renewable energy sources such as wind, solar power and the world's largest hydrogen plant.
He also discussed The Line, a smart city under development in NEOM which is planned to be car-free, street-free and produce zero carbon emissions. He explained that it would feature glass walls to create a timeless aesthetic and enhance its integration with the surrounding environment.
On another note, the subject of the metaverse has been a hot topic at the World Economic Forum's 2023 event in Davos, Switzerland. In fact, the WEF unveiled a working prototype of its metaverse project, called the Global Collaboration Village, which is a platform that aims to be a space where organizations can work together and take action to address pressing global issues.