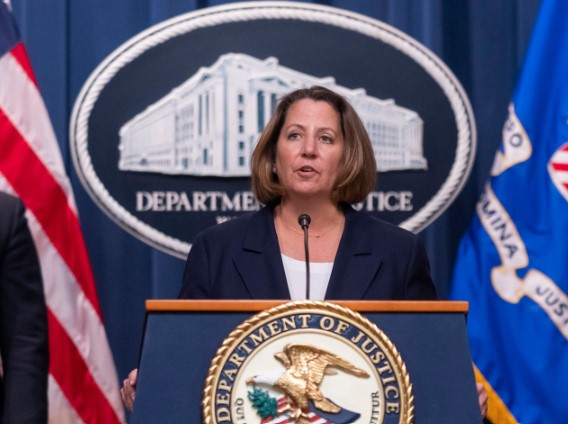 The United States Department of Justice revealed an extensive international crackdown on cryptocurrency firm Bitzlato, and arrested its founder, Anatoly Legkodymov.
In a press release on January 18th, U.S. Deputy Attorney General Lisa Monaco stated that authorities had taken action against Bitzlato in partnership with French authorities, seizing the company's website and branding it as a "primary money laundering concern" linked to illegal financial activities in Russia.
Monaco further specified that the Department of Justice collaborated with the Treasury Department and French law enforcement to take action against Bitzlato for "engaging in a money transmitting business that transported and transmitted illegal funds and that failed to comply with U.S. regulatory safeguards."
As a part of the legal action against Bitzlato, FBI agents arrested the company's founder, Anatoly Legkodymov, a Russian national residing in China, on January 17th in Miami. He will appear before the U.S. District Court for the Southern District of Florida.
The U.S. authorities stated that the criminal charges against Bitzlato were based on the firm being a vital financial conduit for the Hydra darknet marketplace, allowing users to cleanse funds, including proceeds from ransomware attacks.
"Hydra Market users exchanged more than $700 million in cryptocurrency through Bitzlato, either directly or through intermediaries, until the Hydra Market was shut down by U.S. and German law enforcement in April 2022. Bitzlato also received more than $15 million in proceeds from ransomware."
The enforcement action was a joint operation across Europe and the U.S. to confiscate many of Bitzlato's assets, including its servers, as well as apprehending the firm's founder. Monaco referred to this case as the "most extensive enforcement action" against an exchange since the launch of the National Cryptocurrency Enforcement Team in October 2021.
Assistant Attorney General Kenneth Polite of the Department of Justice's criminal division indicated that U.S. authorities were just beginning to take action against companies that aid money laundering. While not mentioning the ongoing case against crypto exchange FTX and its former CEO, Sam Bankman-Fried, Monaco warned against those who commit crimes against the U.S. financial system "from a tropical location."