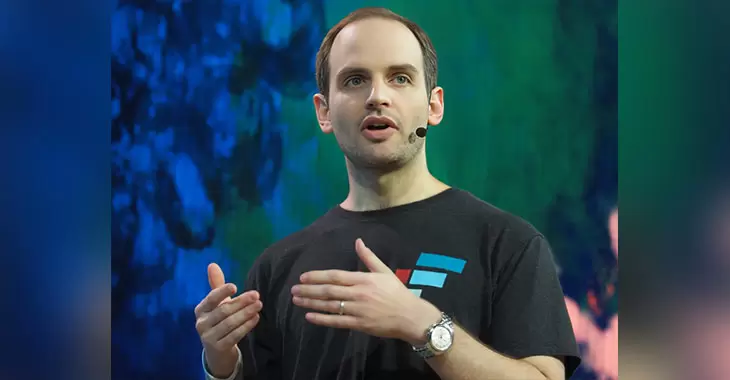 Brett Harrison, former president of FTX US, has criticized Sam Bankman-Fried for allegedly manipulating and intimidating colleagues who suggested ways to improve the company's management structure.
Harrison shared his experiences with Bankman-Fried and FTX US on December 14th, describing how he was hired casually over text in March 2021 after working together at Jane Street for a few years. However, Harrison said that cracks began to form between them six months into his tenure at FTX US.
He initially described Bankman-Fried as a sensitive and intellectually curious person, but said he saw insecurity and intransigence in him when faced with conflict, particularly when Harrison suggested creating separate branches for the executive, developer and legal teams.
Harrison stated that he was uncertain as to what caused the marked change in Bankman-Fried's behavior, though he speculated that mental health issues may have played a role. He also described a pattern of manipulation and gaslighting tactics that Bankman-Fried used against him and other colleagues in their efforts to address the organizational issues within FTX US.
Harrison also recounted his final attempt at addressing these issues with Bankman-Fried, stating that he was threatened with the destruction of his professional reputation if he did not issue a formal apology.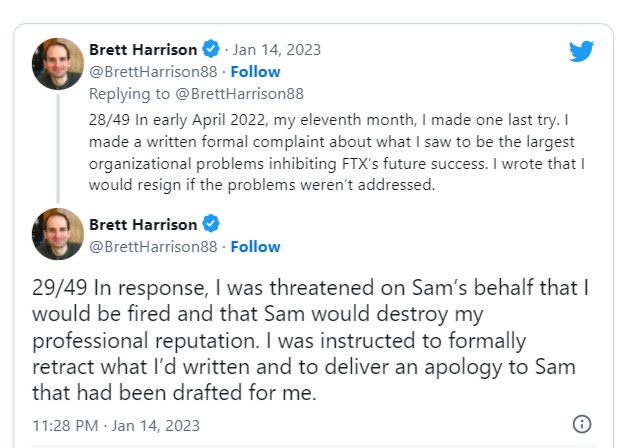 Regarding the accusations of fraud against Bankman-Fried and other FTX associates, Harrison explained that he was unaware of the alleged misuse and commingling of billions of dollars of customer funds.
He expressed that he had never imagined that such issues, which he had encountered in more established firms in the past and believed to not be detrimental to business success, could actually be a cover for multi-billion dollar fraud.
Harrison emphasized that if anyone had even suspected such actions, they would have reported them immediately.
Bankman-Fried, who pleaded not guilty to all eight criminal charges against him, was granted bail after posting a $250 million bond guarantee.
Harrison resigned as FTX US President on September 27th, just weeks before the company collapsed, and transitioned into an advisory role.