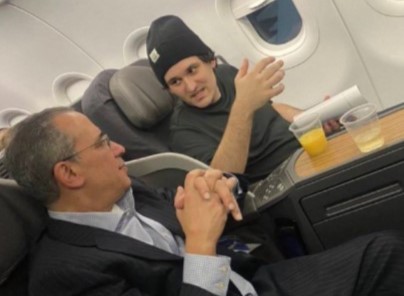 The arrest of former FTX CEO Sam Bankman-Fried was a result of efforts by the cryptocurrency community to assist with investigations and locate the entrepreneur.
Despite being released on a $250 million bail bond, the community has continued to closely follow SBF's movements, including an alleged sighting of him "chilling" in an airport lounge just three days after his release.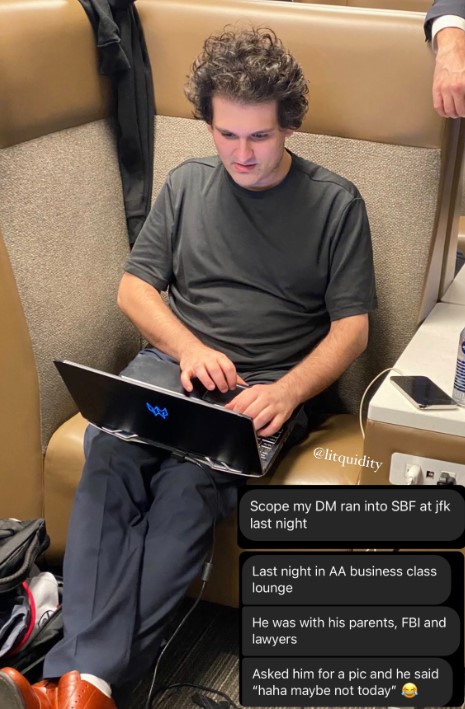 The sighting was reportedly confirmed through images shared on Twitter by litcapital, which showed SBF using a laptop and phone while sitting in a lounge chair at John F. Kennedy International Airport.
Based on the pictures shared on Twitter, other members of the cryptocurrency community confirmed that SBF was spotted in the Greenwich (Business Class) lounge in American Airlines' Terminal 8. The primary source indicated that SBF was accompanied by his parents, FBI agents, and lawyers at the time of the sighting.
Subsequent images showed SBF on an American Airlines flight disguised with a beanie and seated next to a suited executive.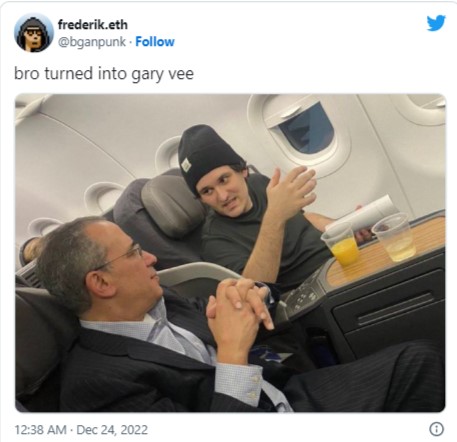 The images of SBF using a laptop and mobile phone in an airport lounge sparked renewed discussions about his previous statement to Maxine Waters, chair of the United States House Financial Services Committee, that he had no access to his personal or professional data.
Some in the community also questioned how SBF was able to afford business-class tickets during FTX's bankruptcy proceedings, with one member commenting, "Great to see customer funds are still being put to good use!"
It is important to note that a recent court filing revealed that defunct crypto exchange FTX paid a retainer of $12 million to Sullivan & Cromwell LLP (S&C) right before filing for Chapter 11 bankruptcy.
Since August 26, 2022, FTX has paid approximately $3.5 million to S&C for legal services.