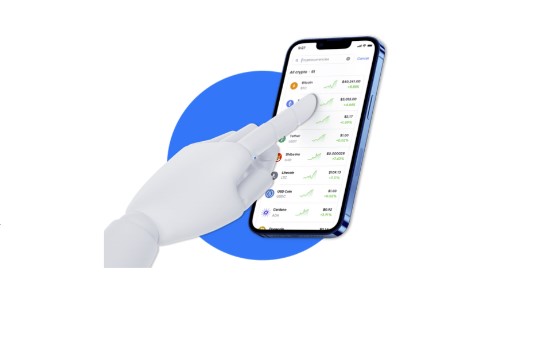 Tap Global, a UK-based cryptocurrency app, has become the first listing of the year 2023 on the Aquis Stock Exchange (AQSE) through a process called reverse takeover, led by Quetzal Capital.
Tap is an app that offers a range of financial services to residents in the UK and EU, including traditional banking services, a feature that allows users to exchange cryptocurrencies sourced from partner exchanges, as well as access to staking and decentralized finance protocols. It is regulated as a bank by the Gibraltar Financial Services Commission.
Quetzal took over Tap Global by exchanging 20.5 million British pounds worth of their own stock for ownership in the company with Tap Global shareholders. Additionally, they raised an additional 3.1 million pounds by issuing new shares. The funds raised will be used to expand the company's marketing efforts and push for international growth, as stated in the press release.
The CEO of Tap Global, David Carr, recognized that the company's choice of listing on a public exchange drew some surprise, as it was so soon after the collapse of FTX, during a time of growing skepticism in the cryptocurrency industry. Nevertheless, Tap Global went through with the listing because they wanted to offer a regulated option for UK citizens, according to Carr.
Carr explained that cryptocurrency, like any new technology, has had its fair share of negative impact from those who acted unethically, which have affected people's perception of the market. However, as the companies that have failed to adequately protect assets fall by the wayside, the market will evolve and mature, leaving well-regulated and responsible companies like Tap in a strong position to thrive.
It is important to note that despite recent difficulties faced by the crypto exchange industry, such as increased regulatory scrutiny and the failure of FTX, some companies within the industry are still achieving success. For instance, Tap Global has undergone a successful listing. Nonetheless, major players in the industry such as Binance and Coinbase have been facing issues, with Binance under investigation in the US, and Coinbase's revenues decreasing due to a drop in trading volume.