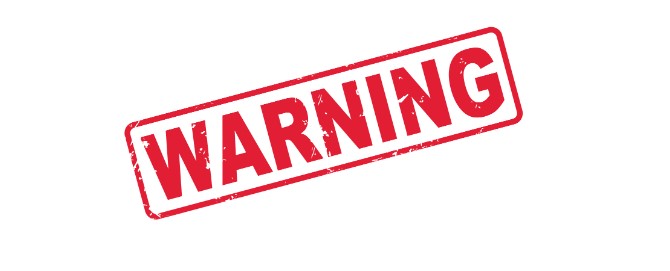 The California Department of Financial Protection and Innovation (DFPI) issued warnings over a two-day period to 17 crypto brokers and websites it believes may be engaging in fraudulent activities.
According to Cointelegraph, these warnings were directed at Tahoe Digital Exchange, TeleTrade Options, Tony Alin Trading Firm, Hekamenltd/Tosal Markets Limited, Trade 1960, Yong Ying Global Investment Company Limited, Unison FX, VoyanX.com, and ZC Exchange, among others.
In addition to the 17 crypto brokers and websites, the California Department of Financial Protection and Innovation (DFPI) has also identified two copycat sites pretending to be well-known companies in the crypto industry: eth-Wintermute.net and UniSwap LLC.
The DFPI has posted 17 warnings on its consumer alert page over the past two days stating that these companies "appear to be engaged in fraud against California consumers."
It is unusual for the DFPI to issue so many warnings at once, which may indicate that the number of crypto scam reports has increased in recent months.
The DFPI typically posts sporadic warnings about investigations or alerts about specific incidents.
It is important to note that the California Department of Financial Protection and Innovation (DFPI) issued a large batch of crypto scam alerts on June 15, warning about 26 suspicious crypto platforms.
These warnings were in response to complaints from citizens who had lost anywhere from $2,000 to as much as $1.2 million in some cases. The DFPI stated that these websites "appear to be engaged in fraud," but did not provide further details.
Many of the warnings concerned pig-slaughtering scams, in which an individual or group creates a fake online identity to build fake relationships or friendships through social media, messaging, and dating apps.
In fact, a fraudster typically spends weeks or months building a fake relationship with the victim in order to gain their trust. Once trust has been established, the scammer may start discussing investment opportunities that seem too good to be true. The ultimate goal is to get the victim to invest in crypto through a copycat version of a legitimate website (such as UniSwap LLC and eth-Wintermute.net in this case) or by transferring funds to a fraudulent wallet address.
In addition to scams, the alleged scammers are also said to have used a tactic called the "Advance Fee Scheme." In this scheme, the fraudsters request large amounts of money to process fake withdrawals from their scam sites. If the victim falls for it, the scammer not only keeps the initial investment, but also takes an additional fee before cutting off all contact.
"The DFPI urges consumers to exercise extreme caution before responding to any solicitation offering investment or financial services. To check whether an investment or financial service provider is licensed in California," the DFPI stated.