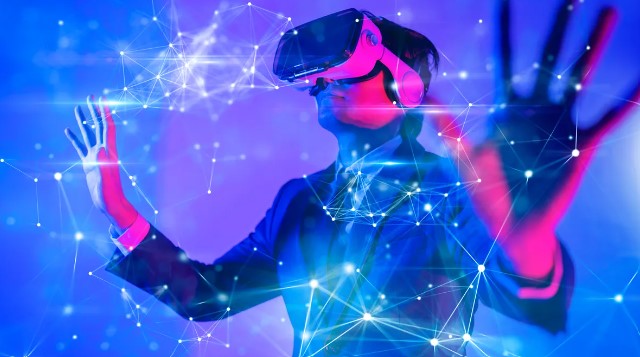 Jeetu Kataria, CEO, DIFX Technology
Undoubtedly, the metaverse is set to take many sectors to a whole new level. For instance, before the era of online trading, investors had to contact their brokers via phone, or meet with them physically, and give 'buy or sell' orders.
The bygone era of phone and in-person trading was succeeded by internet-based trading, which has been sweeping the globe since the early 1990s. Most recently, social trading came knocking, making it easier for beginners or time-conscious traders to invest by copying other experienced traders who have a proven performance record.
This trend points to an ever-evolving tech-enabled ecosystem and a growing trader appetite to embrace yet a new type of emerging technology and method of transactions; trading on the metaverse.
The metaverse offers a number of advantages that traditional trading platforms cannot match. For example, the metaverse allows for secure and private transactions, which is crucial for businesses and individuals who wish to keep their financial information confidential. In addition, the metaverse offers a wealth of features and functionality that simply isn't available on traditional trading platforms. These include things like 3D virtual reality environments and social networking capabilities. As a result, it's no surprise that an increasing number of people may choose to trade on the metaverse instead of traditional platforms.
The metaverse is a new and untested investment market. It is unclear what the expected ROI from trading on the metaverse will be. However, there is potential for high returns if one can correctly predict trends in the metaverse market.
UAE government paving the way
Dubai has made a revolutionary move towards global innovation with the establishment of the Virtual Assets Regulatory Authority (VARA), which sets an example in regulating virtual asset technology. This groundbreaking advancement is set to help propel Dubai's expanding digital economy into new heights – making it one of the most cutting-edge hubs for both local and international businesses. The metaverse future is one that is inevitable, especially with recent initiatives such as the Dubai Metaverse Strategy, which is laying the foundations for the private sector to benefit from these developments.
We've also seen the Dubai World Trade Centre launch the MetaIncubator, the first of its kind in the region. The first-ever economic summit in the Metaverse has also been organized by the Ministry of Economy. The Ministry of Health and Prevention has also built a new metaverse platform, enabling users to access medical care virtually. To maximize user experience, Etisalat has launched the e& universe and a metaverse customer service centre, providing customers with virtual spaces and avatars.
Private sector follows suit
With the government leading the way, we saw exciting developments within the private sector. From a VC-startup perspective, metaverse entrepreneurs in Dubai quickly jumped at the opportunity and raised millions of dollars in pre-seed funding.
The transition to virtual is evident
Many may think of these developments as a scene straight out of a Tom Cruise sci-fi movie, but in fact a growing number of brands are buying land in the metaverse and establishing their virtual presence. Big tech companies such as Google, Apple and Samsung understand the power of the first-mover advantage and have ventured into the metaverse early on. Retail brands like Adidas and Louis Vuitton have also started securing presence on the metaverse. Financial institutions such as HSBC and JP Morgan are also preparing to launch digital offerings on the metaverse.
In MENA, Dubai tops the region when it comes to digital assets and web3 applications. With the advent of NFTs and blockchain in Dubai across both the private and public sectors, there's a lot of potential for brands here. The investor community in the UAE and the wider region is characterized by a largely young, tech-savvy population that embraces the concept of a virtual world and believes in its potential.
Enhancing financial inclusion
In addition to virtual trading, among the many utilities the metaverse offers is its ability to enable financial exchanges through building immersive educational content for traders. Immersive financial education could be just what the world needs to get more people, especially youth, to gain financial knowledge and develop their money management skills.
Preparing traders and mitigating risk
Metaverse trading also has the potential to enable traders to practice trading in a simulated environment powered by Virtual Reality or Augmented Reality, providing them with insights into the market and explaining the risks involved in trading, before they engage in real trading.
How prepared are brands for the transition to virtual?
The metaverse is here to stay. It is upon us to either be early adopters or take a more reactive approach to virtual presence. It is a question of how well-prepared brands are to transition to virtual considering their risk appetite, budget allocation and talent sourcing. On the consumer level, it also boils down to user readiness for a new virtual world. Ultimately, the extent to which brands venture into the metaverse and people adapt to virtual reality is what will determine the overall level of metaverse adoption.