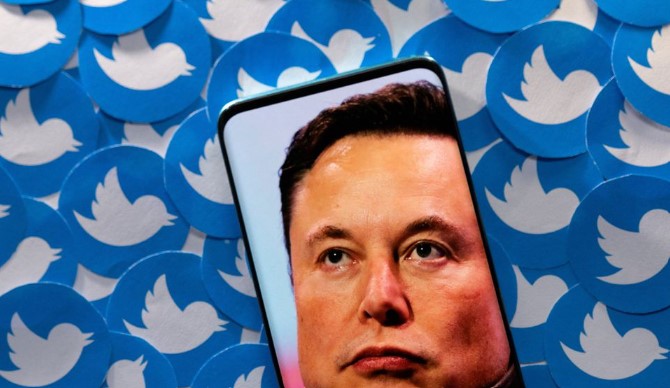 Elon Musk, CEO of Tesla, crypto enthusiast and now the CEO of Twitter, has recently outlined his ambitious plans to bring payments and other financial features to the platform during a livestreamed meeting with Twitter advertisers, hosted on Twitter Spaces on Wednesday.
With the goal of turning Twitter into a multiuse app, the idea of a payments company birthed from a social media app has truly intrigued the industry, and many are wondering about the logistics behind the mission.
In fact, last week, the company filed registration documents with the U.S. Treasury Department, which should allow it to transfer money, exchange currency or cash checks, and require it to report suspicious transactions.
While details about the new payment product are scarce, a person familiar with the project told The Information that it is going to accept cryptocurrencies, and probably Dogecoin, which has already received support from Musk more than once. Even earlier, Tesla began accepting it in its gift shop.
Elon said they will give every Twitter user a payments account. He plans to make all of the services and site as useful, entertaining, fun and easy to use.
In addition to that, the blue checkmark is for anyone who pays $8 per month and has a phone number. This will be less special than the old blue checkmark, but it will enable a cleaner environment. Twitter will actively remove accounts if it involved in fraud. There will be temporary suspensions for accounts making mistakes. Repeated offenses and bad activity will see permanent removal.
James Neville, CEO of payments company Citizen, said, "Without more details it's hard to comment much but we'd say that payments are an obvious area to look at as Musk moves to improve Twitter's bottom line. However, making it a success ties into some of the key issues that Twitter is wrestling with: trust and identity. Twitter has a long way to go to (re)establish confidence that members know who they're communicating with, let alone who they might be sending money to – so there's a lot hanging on that blue tick for digital payments to be a success."
However, Geoff Brown, Co-founder/CEO for Highline agrees that trust is a key consideration when thinking about Twitters venture into payments.
He said, "Payments are built on trust and recent trends aren't good here. Could people trust that a Twitter handle is really the intended recipient? Can regulators trust money laundering controls are robust? Would people trust Twitter with additional personal information and access to bank accounts? From the transcript of Twitter's company meeting, it sounds like Musk views a compliant payments infrastructure as a partial answer to bots and fake accounts, but maybe they need to clean up those issues first.
"On the positive side, Musk understands payments and there is a lot of great talent newly available. The combined savings/credit product he describes is certainly in the Zeitgeist; Nirvana Money recently made a big splash unveiling its version of it at Money20/20. With access to 450 monthly active users as a foundation, a savings/credit product combined with P2P payments built into Twitter's direct messaging could be a game changer. This assumes that the company can get its act together generally, though. We'll have to wait and see."
Musk is clearly looking for new sources of revenue for Twitter, which has long relied on an advertising model. The CEO stressed that, initially, Twitter would need to make fundamental technology architecture changes in order to better support video. The company was recently reported to be working on a "Paywalled Video" feature that would allow creators to charge for access to their content. This suggests Twitter could be moving into a space where it may try to compete more directly with various social media video providers, like TikTok, Instagram Reels, YouTube Shorts and others.
The Washington Post saw mockups of this concept where a tweet with a video could be unlocked for as little as $1.00. It said creators may be able to choose from preset prices, like $1, $2, $5 or $10 when paywalled videos were launched.
As a result, creators would end up with a cash balance as they begin to monetize their content.
According to TechCrunch, in the longer term, Musk appeared to be thinking of the idea of establishing bank accounts on Twitter's platform that would pay a high-interest rate to attract users. This could become a competitor, perhaps, to Apple's recently launched Savings Account for its cardholders, various fintechs or other payment providers, like PayPal and Venmo, which encourage their users to retain cash balances within their own ecosystems.
Explained Musk, "The next step would be this offer for an extremely compelling money market account where you get an extremely high yield on your balance."
If such a system exists, he believes people would move cash to Twitter.
It is important to note that Musk took over Twitter a few weeks ago, completing the $44 billion deal on October 27.
A few days later, on October 29, Binance also pledged allegiance with Musk, as the crypto exchange is setting up an entire team to look into the current issues caused by Twitter bots, after it confirmed investing USD 500 million in Musk's Takeover.