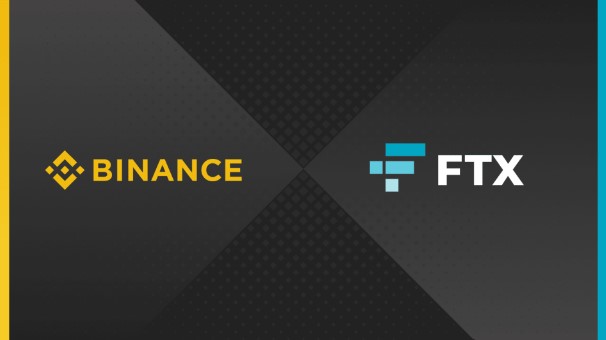 FTT, the token of Sam Bankman-Fried's crypto exchange FTX, plummeted 31% overnight as concerns around the billionaire's trading firm, Alameda Research, gripped the market.
Spooked investors kept pulling assets from the exchange Monday, sending FTT to $15.30, down from $21.90—levels not seen from last February.
FTT has a market value of $3.88 billion. Other digital assets also were hit, with bitcoin and ether dropping 5% and 7%, respectively over the past 24 hours. The global cryptocurrency market shed 4.6% in total.
FTX appears to have paused processing clients' requests for withdrawals. According to data from Etherscan, an analytics platform for the EthereumETH -13.8% blockchain, the last transaction was processed more than two hours ago. The company hasn't responded to Forbes' request for comment.
Fears have spread after Changpeng Zhao, CEO of rival exchange Binance, tweeted Sunday that he would liquidate at least $342 million worth of FTT (at current prices) in coming months "due to recent revelations that have come to light." Although CZ, as he is widely known, did not specify what revelations he meant, they appear to be related to a withdrawal request backlog at FTX and allegations of the weakness of FTX's balance sheet. Alameda's CEO Caroline Ellison responded to Zhao on Twitter with an offer to buy Binance's FTT holdings for $22 per token. Zhao signaled disinterest, saying: "I think we will stay in the free market."
However, it doesn't end here!
Binance has signed a nonbinding agreement to buy FTX.com, a unit of major rival FTX, to help cover a "liquidity crunch" at the cryptocurrency exchange, Binance CEO Changpeng Zhao said on Tuesday.
CZ tweeted, "This afternoon, FTX asked for our help. There is a significant liquidity crunch. To protect users, we signed a non-binding LOI, intending to fully acquire FTX.com and help cover the liquidity crunch. We will be conducting a full DD in the coming days."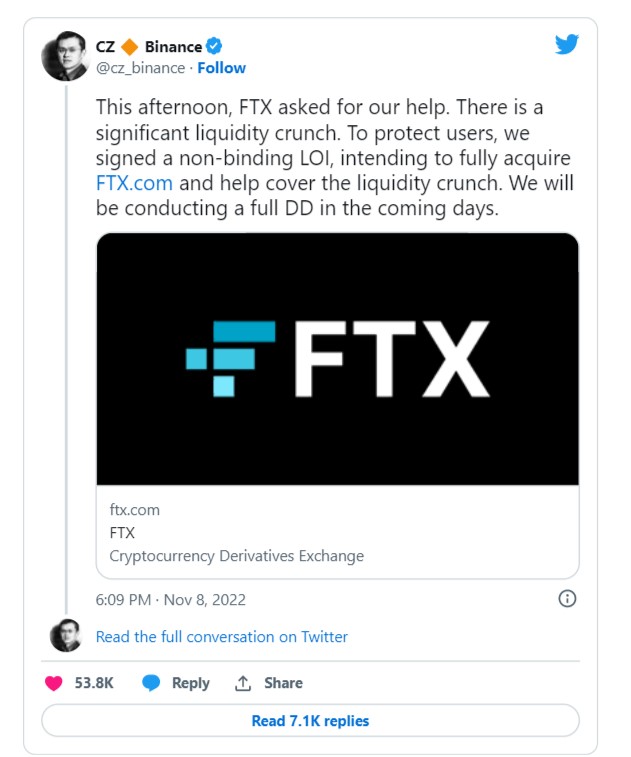 In a tweet, Sam Bankman-Fried, FTX founder and CEO, said that teams are working on clearing out the current backlog of withdrawals and that all assets will be covered 1:1.
It is important to note that FTT is at 5$, down by 84%, whereas Bitcoin and Ethereum are both down by 14.3 and 20%, respectively (at time of publication).