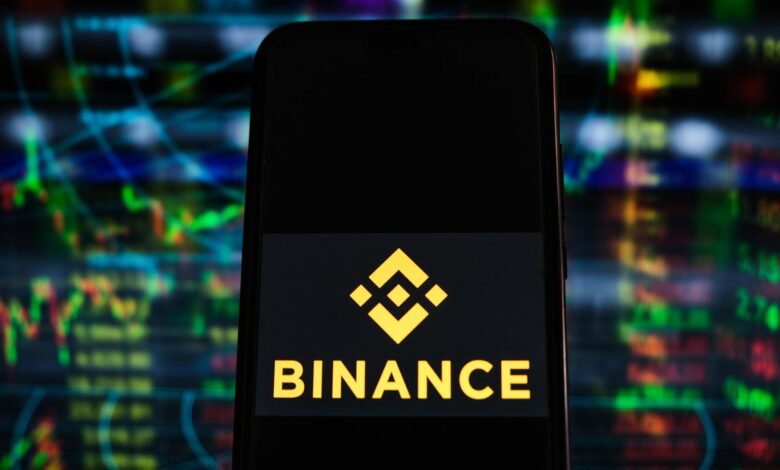 Binance CEO CZ said that his cryptocurrency exchange is liquidating its holdings of FTT, the native token of rival exchange FTX.
CZ mentioned that the decision was taken post "recent revelations that have come to light", but did not elaborate publicly nor respond to a request for clarification. However, it has been weeks since criticism has been directed at FTX's founder and Chief Executive Sam Bankman-Fried for regulatory proposals he put forth in a blog post which recommended restrictions regarding DeFi. He has since committed to revising his regulatory position.
In another tweet, CZ provided the explanation that the FTT liquidation was post-exit risk management, on account of lessons from the fall of Terra Luna Classic (LUNC) and its effect on market participants.
In fact, on the basis of information by Cointelegraph, it is believed that Binance's liquidation decision is due to reports around a leaked balance sheet from Sam Bankman-Fried-based Alameda Research, which alleges billions of dollars worth of Alameda's assets being tied up in FTX's token.
Caroline Ellison, chief executive of Bankman-Fried's crypto trading firm Alameda Research, highlighted that the balance sheet didn't provide the entire picture, and the questioned sheet is only for "a subset of their corporate entities" and other assets worth over $10 billion weren't shown.
She offered to buy Binance's remaining FTT for a set price of $22 if Zhao was looking to "minimize the market impact" of the move as well.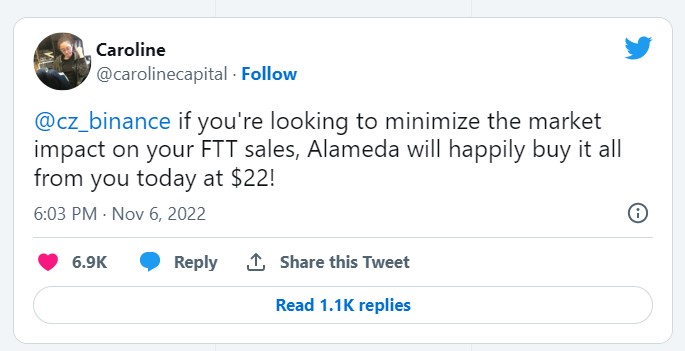 According to Decrypt, Binance received the funds in FTT as part of its exit last year from an early equity position in FTX it had had since 2019. FTX had bought out Binance's stake in the company through a $2.1 billion mix of FTT and BUSD–the stablecoin native to Binance's exchange–according to a statement from Zhao.
CZ said the liquidation is expected to take a few months to complete due to market conditions and limited liquidity. It will also be done in a way that tries to minimize the market impact on FTT, he added.
Nevertheless, FTT has dipped 9.5% over the past day to $23.03 from $25.55, according to CoinGecko, reaching around $22 on Sunday.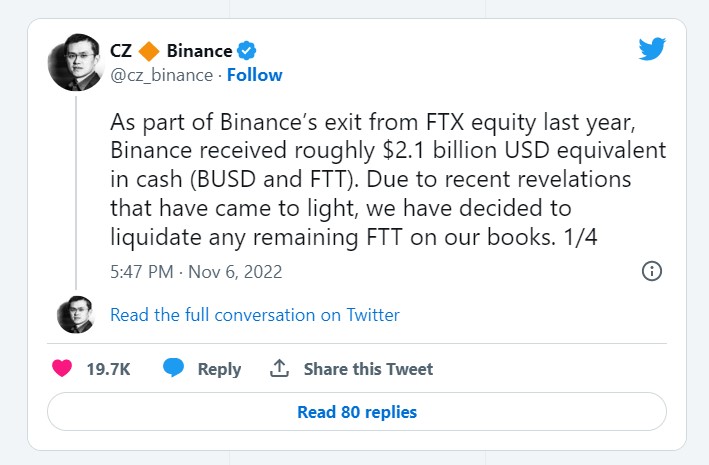 On Saturday, insights from On-chain analysis projected close to 23 million FTT worth around $584 million at the time transferred from an unknown wallet to Binance, which Zhao provided the confirmation as part of the exchange's token offloading. That is the equivalent of 17% of the circulating supply of FTT.
Zhao stated in a Twitter thread Sunday that the decision to liquidate its position in FTT was not a shot at its competitor. However, one user on Twitter suggested that the selling could have an impact on loans backed in the token.
Binance has been the leading exchange in terms of FTT's volume in the past day. Over the past 24 hours, Binance accounted for 6.3% of FTT's trading volume or $95.4 million.
On Sunday, CZ said that his company usually holds tokens for the long term, but that Binance had held on to its position in FTT for too long.
In a tweet thread, SBF commented on the situation as he thanked FTX supporters and reassured them that the exchange is doing fine and that billions of dollars of deposits/ withdrawals have been processed today.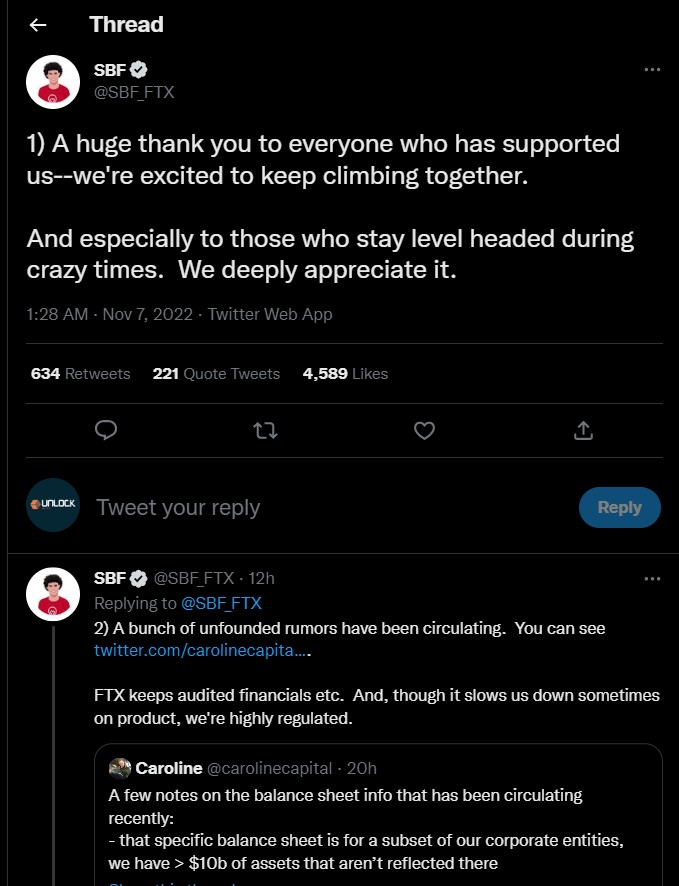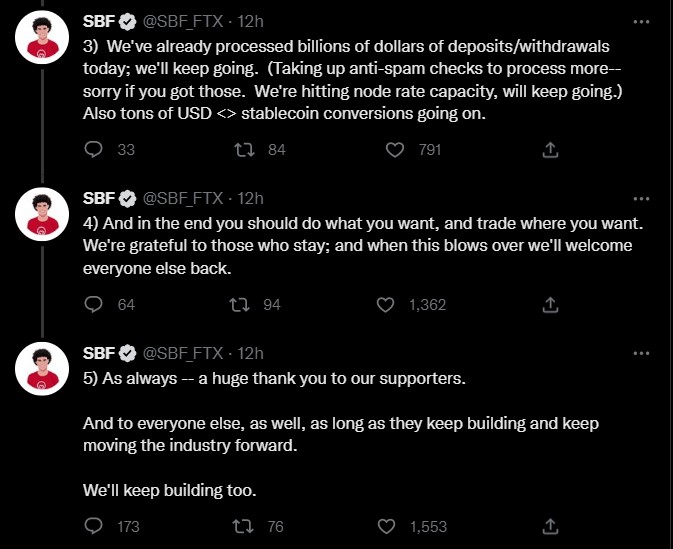 This being said, it is obvious that the war between the 2 giants is on!
CZ may not be happy with SBF's regulatory proposals, but it goes beyond that. In fact, even if Binance liquidates its holdings over a period of months, the token will definitely lose its value, as the crypto exchange holds an immense amount ($2.1 billion).
With this in mind, it is up to small local exchanges to cast their spell and try to balance the power in the market, which brings us to the question: how truly safe are stablecoins and exchange tokens?