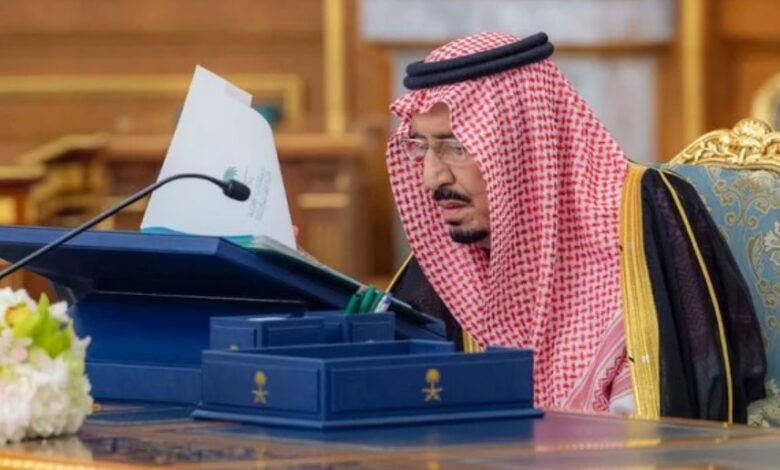 Saudi Arabia's Cabinet has announced the establishment of the Saudi Investment Marketing Authority as the Kingdom plans to inject more than SR12 trillion ($3.2 trillion) of investments in the economy by 2030.
It will also hold the responsibility of marketing and attracting investments to the Kingdom through preparing plans and programs, locally and internationally, the Saudi Press Agency reported.
The new authority aims to upgrade all business and services related to investment marketing and achieve cooperation between entities, according to the Ministry of Investment's statement.
Saudi Arabia's Investment Minister, Khalid Al-Falih, wrote on Twitter: "The Saudi Investment Marketing Authority will be a strong driver for the investment system, in accordance with the National Investment Strategy that aims to lure and develop national and foreign investments."
The minister said Saudi Arabia would be looking to secure investments in untapped business sectors, including green hydrogen, renewable energy, and information technology.
Speaking of technology, this means that emerging technologies such as the metaverse, blockchain and cryptocurrency, will constitute an undeniable chunk of this $3.2 trillion plan, as the Kingdom gears up to shift away from its main income, the oil sector.
The Kingdom has already started spreading its roots into the blockchain and crypto space, as more related projects and activities rise by the day.
In fact, Saudi Arabian Prince Bandar Bin Abdullah Al Mishari, assistant to Saudi Minister of Interior for technology, has already expressed support for the implementation of Blockchain projects in the Kingdom, as well as the possibility of allowing the utilization of cryptocurrencies. Companies such as USA Everything announced that they will be opening up offices soon in the Kingdom, and previously, Aramco funded blockchain enabled Data Gumbo opened their office in KSA; it has been mentioned that Aramco is building a supply chain solution on blockchain. However, the news remains unclear and not publicly confirmed.
Moreover, KSA residents have also shown openness and acceptance towards cryptocurrencies, for 18 percent currently trade in cryptocurrencies, according to new YouGov Survey, while 77 percent are aware of cryptocurrencies.
The government has also shown interest in this technology, by launching several projects of that sort, including the NFT Digital Arts Forum, a program that brought together the pioneering artists, collectors and curators that are defining the space.
In addition to that, the Saudi Arabian Monetary Authority (SAMA) has announced that it has used blockchain technology to deposit part of its liquidity ( $13.333 billion), to be injected into the banking sector, which aims to enhance the sector's capabilities to continue its role in providing credit facilities.
Also, the Saudi Arabian Central Bank has joined forces with the UAE Central Bank to work on the Aber project, an initiative launched by the central banks of Saudi Arabia and United Arab Emirates to explore the viability of a single dual-issued digital currency as an instrument of domestic and cross-border settlement between the two countries.
This being said, digitization has not just revolutionized banking, but has also facilitated the growth of digital currencies. Now that Saudi Arabia has launched its strategy, more blockchain and crypto companies and exchanges will try to grab on this opportunity, enough to make the space thrive in this country.