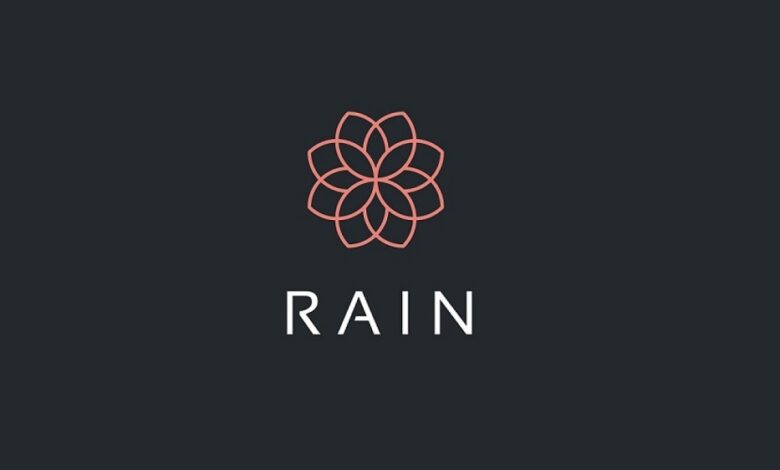 There's been a lot of table-talk recently about the Rain platform cutting many of its employees to reduce operating expenses and take precautions against market conditions around the world.
Rain is the first crypto exchange platform in the region. They obtained their license from the Central Bank of Bahrain in October 2018 and officially began operating in April 2019 after securing more than seed funding from Arab investment companies. These companies included Vision Ventures, BITMEX, MEVP that provided $6 million worth of investments from Coinbase, and other investment funds such as the Abdul Latif Jameel Fund and the Dubai International Financial Center fund that both support fintech, in addition to other institutions.
Earlier this year, Rain secured a second round of funding worth $110 million to fund expansion plans in Pakistan and Turkey.
Despite that, they had to overcome a few obstacles even after the huge funding that Rain obtained in more than one round.
The first is the lawsuit against BITMEX in America, which was its main investor during that time. In fact, Rain's management could not mitigate its impact on the institution even by professional and transparent communication with the public opinion and the traders on the platform. Since the reveal of that story on Unlock Media, it is worth mentioning that since October 2020, Rain made sure to prevent any news of this site from being accessed on their social media platforms. They have also refrained from responding to any press inquiries from Unlock Blockchain, the only press organization in the region that focuses on this sector!
After the first obstacle, the CoinMENA platform also obtained a license from the Central Bank of Bahrain, giving Rain a competitive platform in the region. Although Rain was a pioneer in this field, and despite their solid infrastructure, CoinMena was able to reach some of Rain's important clients and a large number of new traders.
CoinMENA did not rely on special approaches in their operations but communicated with clients and answered their inquiries. In fact, knowing that CoinMENA has better administrative and marketing experience, and its communication tactics play a key factor in its success, those in charge insisted on communicating with their smallest and largest traders to ensure all goes according to plan.
Shortly after, the UAE got ahead of its neighbor Bahrain and adopted an open and relatively aggressive policy to give out licenses to international traders. This development was not taken into account by Rain. We do not believe it has affected the volume of their operations, given that the licensed companies in the UAE have to operate with a relatively narrow scope in the first stage. However, with Binance obtaining their license in Bahrain, it may have constituted a painful blow that affected Rain directly. It also may have put them in a defensive position like all other small platforms in the region and the world, with the entry of bigger platforms like Binance into the local markets.
Regardless of what was mentioned above, is Rain's move to reduce its operating expenses a mistake? Without the emotional state that overwhelmed social media websites, we frankly believe that the platform should have reviewed its accounts, especially in light of the conditions of global and cryptocurrency markets.
For example, Elon Musk is getting rid of 10% of his employees, Tesla decided to refrain from hiring, and so did Gemini by reducing 10% of their employees as well. The same happened with multiple airlines, hotels, banks, and other regional and international institutions during the Covid-19 pandemic, which led to the release of a certain number of employees.
Nonetheless, there is more to the story, for Coinbase has joined the dark side and decided to lay off staff members as part of cost-cutting measures in the current bear market. As a matter of fact, many Coinbase employees made it clear that they have been let go of.
With everything that has been happening, the question remains: did Rain do what they did to improve their budget and thus exit the market by selling out entirely and leaving investors with minimal damage? Or is it an administrative procedure to wait for the storm to pass for a better rise?
The answer remains with Rain only!