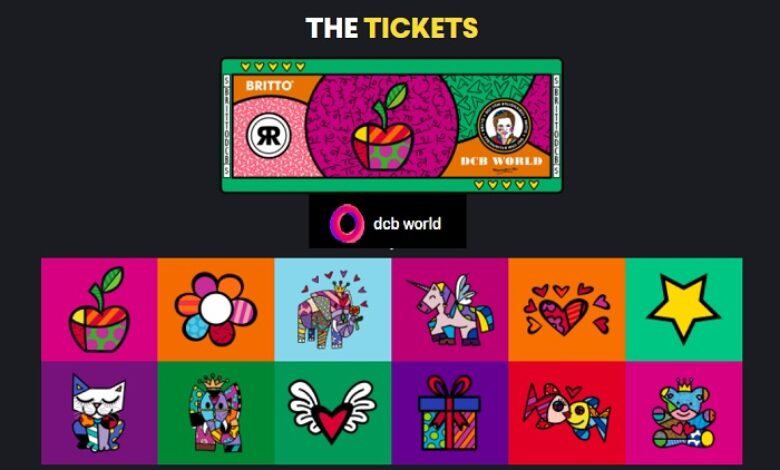 Arab Ethereum built DCB ( Dot Com Billionaires), a raffle game NFT Blockchain platform using DeFi ( Decentralized Finance), and Decentralized Autonomous Organizations utilizing Chainlink network has launched. Backed by Qatar founder Ayman Joma with advisors such as well known Lebanese TV presenter Wissam Breidy, the platform aims to position itself as the biggest NFT raffle service provider on the Ethereum Network.
DCB world raffle game NFT platform operates on the Ethereum Network, providing users with the ability to purchase NFT's from an established name in the international art community, while simultaneously enrolling in automated transparent draws, utilizing Chainlinks' Verifiable Source of Randomness ("VRF"). The available NFTs, designed and issued by preselected artists, come with game tickets embedded that allow to participants to take part in a series of lucrative online prize games.
As per the press release, DCB World's Qatar based founder Ayman Jomaa has mobilized a global team of developers, innovators, marketing and art enthusiasts to make this project happen.
Romero Britto, Brazilian artist, painter, serigrapher, and sculptor, whose distinct graphic style blends pop art with cubist-like abstraction, has always used vibrant colors and bold patterns as a visual expression of hope, dreams, and happiness. He is considered the most licensed artist in history and Britto's Happy Art Movement has lent itself to collaborations with international brands such as NetDragon WebSoft, Audi, Bentley, Coca-Cola, Pepsi, Walt Disney, Universal Pictures, Evian, Hublot, Invicta, Carnival Cruise Line, Hasbro, and Mattel, among others.
DCB has partnered with Romero Britto, to combine DCB World's native AI NFT generator, producing 1,000,000 limited and unique NFTs that fulfill Brito's vision "Art is too important not to share". To ensure the project's success and in order to maximize returns on NFT investment, a utility roadmap was designed for the community using leading blockchain technologies such as Chainlink VRF and Chainlink Keepers.
DCB World's team is committed to giving back to the community. Part of the sales and royalties will be donated to charities making a big impact on people in need. The first to benefit is INARA (International Network for Aid, Relief and Assistance) , an organization providing medical assistance to children impacted by conflict.